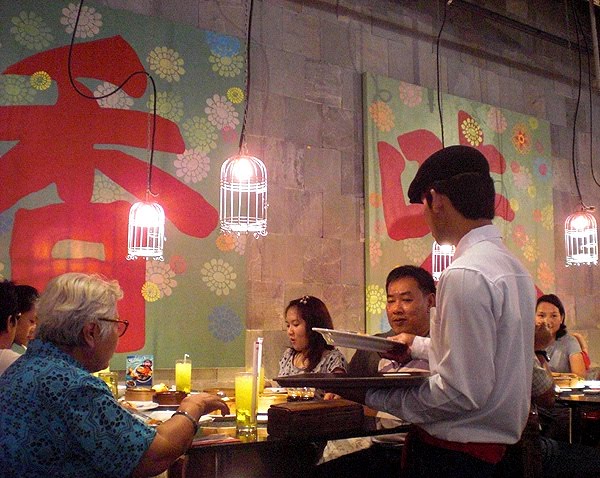 One of my friends took me out for my birthday last week. We had lunch at Hongmin Chinese restaurant, an excellent and yet cheap Chinese restaurant popular with many Thais. There are a few branches of Hongmin in Bangkok, but the one we usually go to is in the Carrefour Ladprao building (on the left hand side when you walk through the main doors and it's large, so you can't miss it).
Known for its dim sum, crab and noodles, Hongmin has a huge menu with many favorite Chinese dishes.
We ordered various things from the menu, dim sum – shrimp, beef, vegetable – an order of crispy spring rolls and two huge bowls of Hong Kong noodles.
My noodles were the 'wet' noodles ie: in a gravy, loaded with duck and veggies. My friend ordered the same thing but hers were 'dry' ie: no gravy, just eat them like fried Mama noodles.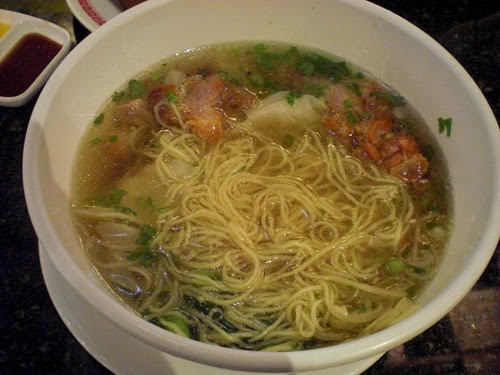 Of course, as usual we ordered far more food than we should eat or could eat, but it was all fresh and delicious.
The service at Hongmin is wonderful too. This time our dim sum arrived within a minute of ordering (the place is so busy they're constantly making each choice of dim sum, so it's always fresh and steaming hot) and my friend even noted the rest of the food came faster than our iced coffees, which didn't take long either.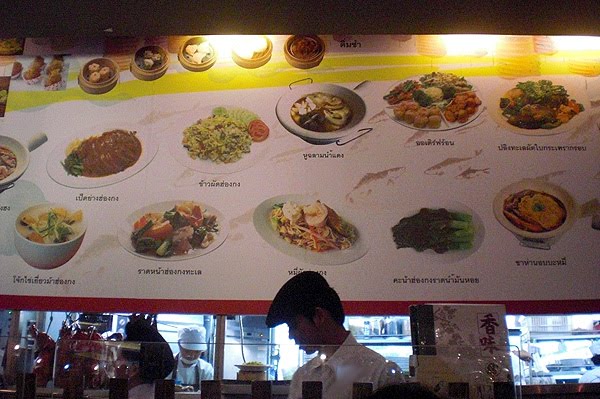 Eat at a Hongmin Chinese restaurant at one of these branches. You won't be sorry if you do:
1. MBK center 1st fl branch (opposite TOP supermarket) 02-620-9492 
2. MBK center 3rd fl branch (near BTS entrance) 02-611-5643 
3. Carrefour Ladpraw branch 02-938-8177 
4. Future Park Rangsit branch 02-958-6273 
5. Fashion Island Ramindra 1st fl (opposite Home Pro) 
6. Carrefour Rama IV 
7. Seacon Square 1st fl


Did You Miss These?