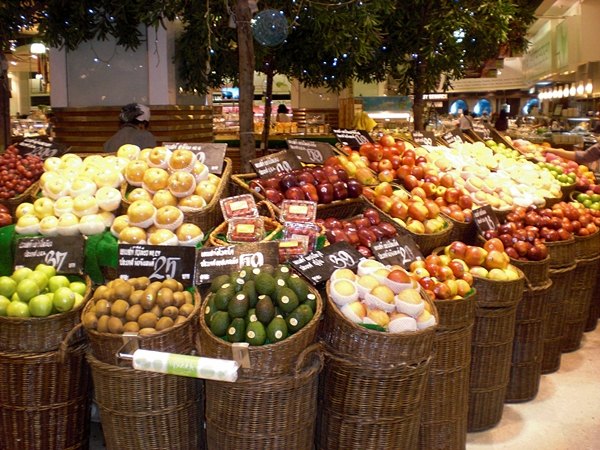 Gourmet Market to open at Lat Phrao MRT station — high-end groceries coming to the train station
Gourmet Market, the high-end supermarket we normally see at Siam Paragon, Emporium, The Promenade, and Terminal 21, will be opening a store at the Lat Phrao MRT station this September.
The supermarket, owned by The Mall Group, will be located in the park-and-ride area of Lat Phrao Station on Ratchadaphisek Road with an opening day of some time in September.
According to The Bangkok Post, the location of a Gourmet Market at the Lat Phrao MRT is part of a strategy to launch new Bangkok supermarkets outside the properties The Mall Group currently owns. The company has already opened three — the Gourmet Market at Terminal 21, the store at The Promenade and one in The Crystal SB Ratchapruek — with more planned in the next few years.
Related: Shopping at Gourmet Market in Bangkok — expensive but excellent
Many commuters are likely to be happy Gourmet Market is coming to the Lad Phrao MRT station as well, as there really are few Bangkok supermarkets in that area offering high quality groceries.
There was an excellent Carrefour in the area for many years but, when Carrefour pulled out of Thailand and Big C took over the property, the quality of food and other products sold at the store fell quite strikingly.
After months of trying to find what I needed at Big C and putting up with sub-standard produce and other products, I finally stopped shopping  at the Big C in that location in disgust and paid the higher prices offered by Gourmet Market and Villa instead.
To soon have access to a Gourmet Market close to where I live will be a luxury I will gladly pay for. I have a feeling other Bangkokians in the area will feel the same way.
Related