With tourist trips to Thailand down, business trips are actually up. Business men and women from all over the world are traveling to Thailand for business deals they just can't get in their own country, but many are spending too much money when they get here.
With businesses the world over trying to save money in a global recession, I'm here to tell you it is actually possible to plan and enjoy a cheap business trip to Thailand. In fact, the beauty of Thailand is the quality it offers the discerning business person but for an incredibly low price.
With that in mind, the next time you're on a business trip to Thailand follow these tips and I guarantee you'll have a trip filled with quality yet with a fraction of the cost you expect.
1. Book Cheap Flights To Thailand – So many business travelers get locked into frequent flier programs that, when it comes down to it, don't always give the return they expect. As a frequent business traveler to Thailand, I gave up on frequent flier programs years ago and simply book my flights on the cheapest airline.
For travelers from Europe or the US to Thailand, the first rule of thumb is avoid the American airlines as well as most European airlines. In most cases, they're more expensive than Asian airlines yet their flights and service are the same and, with the American airlines, with a lot more additional fees too.
Look at flights with China Airlines, EVA, Etihad Airways and, if you're coming from the UK, Air Asia. All these airlines offer convenient flights, business class yet with several hundred dollar savings over an American or European airline.
2. Book Cheap Flights Within Thailand – Another way to save money on a business trip to Thailand is to book cheap flights within the country itself. Many people who come to Thailand on a business trip will do some business in Bangkok then fly to Chiang Mai, Phuket or Koh Samui. If you know you're traveling within Thailand and need flights, avoid booking on Thai Airways, the national carrier, as it's always higher-priced than budget airlines.
Within Thailand, Air Asia, Bangkok Air and Nok Air have multiple daily flights to most of Thailand, with Air Asia flying almost hourly to many of their destinations. On all these airlines, you'll find an average plane ticket less than 50% of what Thai Airways charges and the service is great too. You can also book well in advance on their websites.
3. Stay in Inexpensive Hotels in Thailand – Much of the money a business person spends in Thailand on a business trip is spent on expensive hotels. With the incredible quality and services even three star hotels offer in Thailand, avoid the four and five star hotels (unless they're offering cheap deals) and go for the three star hotels instead.
Thais are actually very budget-conscious so, just because you're staying at the Arnoma Hotel in Bangkok instead of the Intercontinental, any Thai business person you might be dealing with isn't going to look down on you as they'd likely do the same.
In Bangkok look at hotels like the Bally's Studio Suites, The All Seasons Sathorn Hotel and the Arnoma Hotel (which is actually a 4 star but with cheap prices). They're all in convenient locations and have beautiful rooms and superb service.
In Chiang Mai, The Park Hotel, The Empire Residence Hotel (gorgeous!) and the Empress Hotel are lovely and Phuket, Hua Hin, Pattaya, and Koh Samui have many three star hotels that are cheap and with beach views.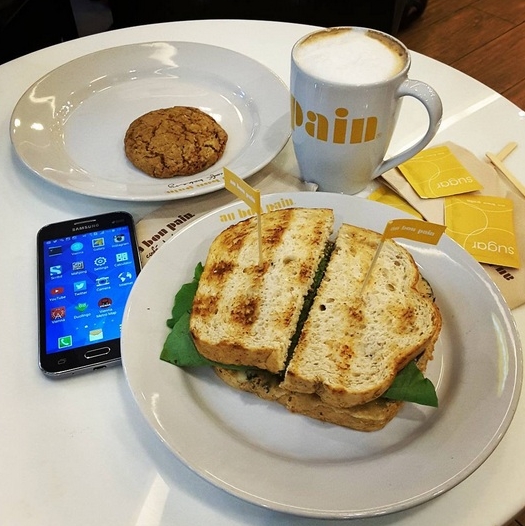 4. Eat at Inexpensive Restaurants – Another huge way to save money on a business trip to Thailand is to eat at inexpensive restaurants. While you can eat at the Four Seasons or the Sukhothai Hotel, why bother when the service isn't that great and the price is outrageous.
Thais love food and hate to waste a meal eating expensive food that's awful. Instead of eating at one of the city's exclusive but so-so restaurants that will cost you an arm and a leg, take your Thai business contact to a meal at Crepes & Company (lovely secluded and very popular restaurant on Langsuan Soi 1), to breakfast, lunch or dinner at Kuppa (packed with local business people and near the sky train and underground) or for a casual business meeting, meet at one of the many Au Bon Pain locations – extremely popular with local business people who want a quick business lunch and like to save money.
Don't think coming to Thailand on business requires spending half your company's budget. It's cheap to get here if you book on an Asian airline, hotels are inexpensive (as low as $40 a night for a 3-4 star with all the trimmings), meals at a beautiful restaurant are as cheap as $7 a head and when you can get a round-trip airfare from Bangkok to Chiang Mai for less than $75, you really can't complain about the price.
Did You Miss These Awesome Articles About Thailand?