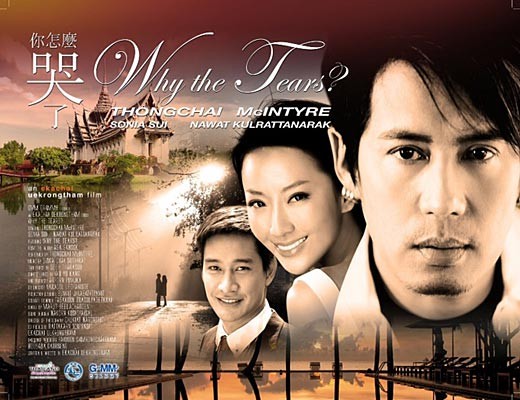 In recent years, the Tourism Authority of Thailand (TAT) has put out some amazing videos about Thailand in an effort to increase tourism here. One they did this year, that many didn't see, as it was aimed at the Chinese tourism market, was a music video by one of Thailand's most famous singers, Thongchai "Bird" McIntyre.
Directed by Beautiful Boxer and The Coffin director Ekachai Uekrongtham, the video tells the story of a Thai tour guide, who meets a Chinese girl while she's on holiday in Thailand. It shows all the beautiful places they visit, while the viewer isn't sure what will happen to their romance.
Gorgeously filmed, and a beautiful song, it's called "Rong Hai Tham Mai" – "Why the Tears?"  (And sorry, for our native English speakers, it is in Thai, and only available with Chinese subtitles).
The only problem with it is, they probably should have chosen someone who wasn't "Bird" to do it. He's too old (he's in his 50s) and as he's rumored to be gay (Thais call him "Auntie Bird"), so the romance isn't that believable.
Still, it is a beautiful video.
Related