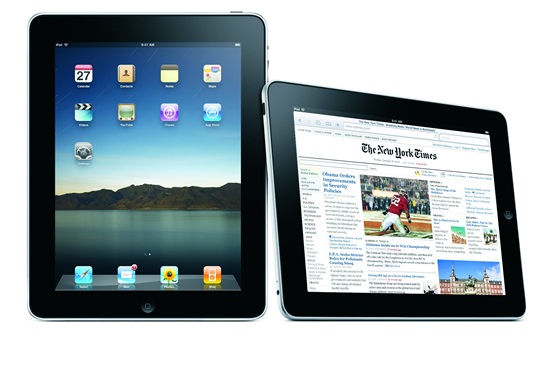 Many of my Thai friends own Apple iPads or iPhones. Some bought them new, while others have bought a second-hand iPad or iPhone at one of the many places in Bangkok that sell them. Prices are obviously cheaper than if you buy a new Apple product and, as many of these Apple gadgets have been barely used by their original owner before they've sold them to upgrade for something 'better', in some cases you're getting an almost new item.
If you are in the market for a second-hand iPad or iPhone in Bangkok, while there are many places where you can buy them, these are the best and most reliable places to start.
Mahboonkrong Mall (MBK) – Known by Thais as 'MBK', the enormous Mahboonkrong Mall in downtown Bangkok is the granddaddy of all IT malls when it comes to shopping for second-hand iPads and iPhones in Bangkok.
The entire fourth floor of the mall is nothing but phone and tablet stalls, with more than 100 stalls selling them. Apple products too are easy to find, with second-hand iPhones ranging from the new Apple 5C and 5S phones to iPhone 4s and 5s and iPhone 3G.
As for Apple iPad tablets, you'll find everything from iPad 2s to iPad third and fourth generation tablets, and even the new iPad Airs. Of course, if you want a new Apple iPad or iPhone, you can buy these as well.
MBK is next to National Stadium BTS sky train and is open every day.
Pantip Plaza – While I usually don't recommend shopping at Pantip Plaza, Thalland's biggest IT mall, for new products as there are much better IT places in Bangkok, Pantip Plaza is actually a great place to pick up a second-hand iPad or iPhone as there is just so much choice.
Just like MBK, you'll find many shops and small stalls selling them and, if you prefer your iPhone or iPad jailbroken, they can do that as well. Just be aware, make sure the seller tests everything in front of you as, if you get your Apple gadget home and it doesn't work correctly, it's highly unlikely you'll get your money back.
You can get to Pantip Plaza by taking the BTS sky train to Ratchathewi station and then walking a few blocks down Petchaburi Road where you'll eventually find Pantip Plaza on your right hand side. Ask at the sky train ticket window before you leave the station, though, to be sure you are heading in the correct direction.
Craig's List – Yes, there is a Craig's List in Bangkok and it can be an excellent place to find a used iPhone or iPad if you don't mind buying directly from the soon-to-be previous owner.
Several Thai friends have done this and have found it a reliable way to get a good second-hand Apple gadget, although you might want to take along a Thai speaker or native Thai to ask the more complicated questions.
Prices on Craig's List are comparable, and sometimes slightly cheaper, than at MBK and Pantip Plaza. Your only concern might be having a guarantee if you have problems with what you purchase. However, if you are sure to get a photocopy of the ID of the Thai person selling it to you, that is something you can go to the police with if your purchase doesn't work out and the seller will not refund your money.
One thing to note about buying second-hand Apple iPad and iPhones in Bangkok, they are often only a couple of thousand baht ($65) cheaper than a new version, so it may be worth your while picking up the Apple gadget you want at a licensed Apple dealer instead. Guarantees there are, of course, world-wide.