Bangkok Acid Attacker Caught by Thai Police? Don't Believe it for a Second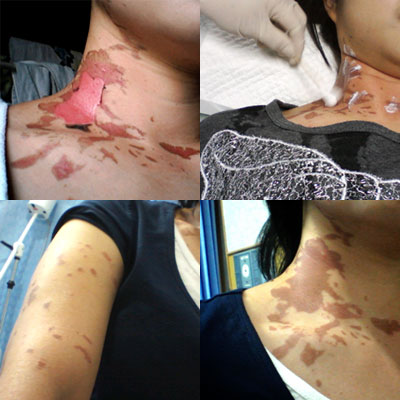 You have to laugh at Thai police. They really must think people are as gullible and poorly educated as most of them are. After all, they now want us to believe the person who has been attacking women all over Bangkok with acid has already been caught. Regardless that the news of the attacks only hit the media a couple of days ago.
Miraculously, however, according to Thai police at least, they managed to arrest a man yesterday who has 'conveniently' confessed to the attacks. Regardless that most women who were attacked said they were attacked by two men on a motorbike or someone in a tuk-tuk who were carrying water pistols, Thai police would have us believe a lowly garbage scavenger who rides a three-wheel bike was the man to blame. They also want us to believe that this lowly garbage scavenger on his three-wheel bike was able to get all over Bangkok to perpetrate his attacks — from downtown near Central World all the way up to Saphan Kwai and Central Ladprao. Pull the other one. It's got bells on it.
Of course, the man who was arrested, 50 year old Rachan Theerakitnuku, was held in police custody for several hours before he 'confessed' to more than 30 acid attacks. A bottle of Duck brand toilet cleaner was found in his possession. As he is a scavenger who goes through garbage looking for newspapers and plastic bottles to sell, why this would surprise anyone is beyond belief. But hey, such is the 'intellect' of the Thai police.
Meanwhile, they say they're conducting 'forensic tests' on the toilet cleaner (and if you know about the caliber of the Thai police' 'forensic tests', you know how accurate they are —– not), to ascertain if the Duck brand toilet cleaner was in fact the 'acid' used in the attacks.
Methinks yet one more poor Thai who doesn't have the money or education to defend himself is being used as a scapegoat by Thai police who don't want to admit they have no idea who is perpetrating the attacks, but would love the public to stop talking about it.
This is, unfortunately, what passes for a police investigation and justice in Thailand.