Bangkok Subway and Skytrain Stations Closed Due to Military Takeover and Political Violence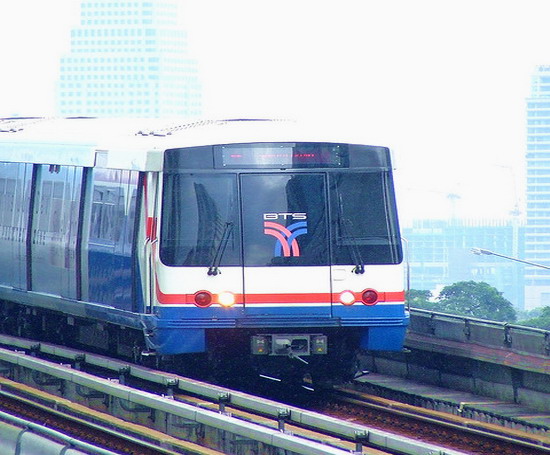 Tourists and other visitors to Bangkok should be aware, if planning on travelling by sky train or subway (underground) train, two stations are closed on the underground train lines due to Bangkok's ongoing political violence and most of the sky train is closed down.
Last night, one red shirt protester was shot dead by the Thai military and one of the red shirt protesters' leaders, a man nicknamed 'Seh Daeng' was shot in the head while talking to news reporters. It's likely the Thai military targeted him, as reports on Thai media say the shot came from the rooftop of a building, which suggests a military sniper.
Currently, the Thai military and police are in the process of surrounding the entire red shirt protest areas in downtown Bangkok, with more violence unfortunately likely over the next few days.
The areas where the anti-government red shirt protesters have been camped for almost two months are the Rajprasong area of Bangkok (Chidlom and Siam sky train stations) and the Silom area (Silom and Lumpini underground stations and Sala Daeng sky train station).
Currently, the underground (MRT) is saying only two stations are closed – Silom and Lumpini. The sky train (BTS) on the other hand, is closing all of its stations in downtown Bangkok, with only stations from Mo Chit (in the north) to Ratchethewi and back operational, and from On Nut to Asok and back. With much of downtown Bangkok closed down though, few people are planning on traveling there anyway.
If you're a tourist or visitor in Bangkok, stay away from any downtown areas. Instead, spend time at Esplanade shopping mall (near to Thailand Cultural Center underground station), Central Ladprao mall (near Mo Chit sky train station and next to Pahonyothin underground station), or the Khao San Road/Grand Palace area. Taking the boat on the Chao Praya River is the easiest, and safest, way to get to Khao San Road and the Grand Palace.
Otherwise, if you can, leave Bangkok and spend your vacation or visit in places like Chiang Mai, Phuket, Chiang Rai or Koh Samui, as these areas are currently much safer than Bangkok.