BBC's 'Justice Under Fire' and Government of Abhisit Vejjajiva's Killings of Red Shirt Protesters and Italian Journalist in May, 2010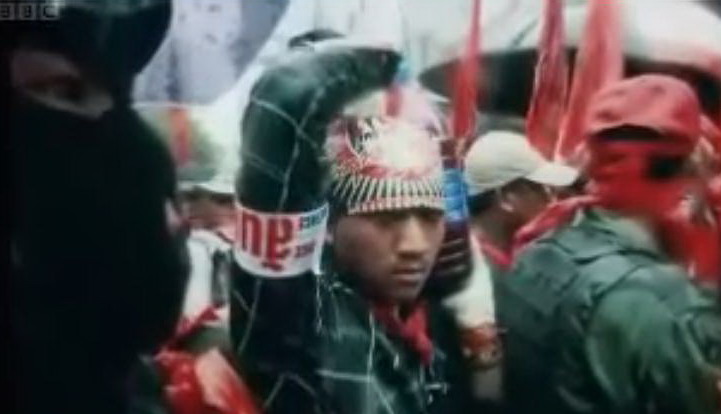 Don't miss watching the BBC's 'This World' this week – "Justice Under Fire" – a documentary on the red shirt protests against Abhisit Vejjajiva government's  and the cover-up of the killings of  over 90 protesters and an Italian journalist by government-directed soldiers.
It profiles Ise Polenghi , the sister of Fabio Polenghi, the Italian photo journalist who was shot dead in Bangkok during the protest, and the lies she was told by Thai government investigators about her brother's death. The lies were so pernicious, they even lied about the army's whereabouts, saying the army wasn't  in the area where her brother was killed, even though hundreds of witnesses say that's not true and video shows they were.
You'll also see interviews with the mother of 25-year-old Thai nurse, Kamolket Akahad, who was shot and killed by soldiers while in the "safe area" of a Bangkok temple.
The BBC documentary is just more documented proof of the massive cover-up of the May, 2010 killings, by Abhisit Vejjajiva's government and by the Thai army. The Thai government of Abhisit still insists the investigation of the events was impartial, but hardly anyone in Thailand or internationally believes it.
So far, no-one in the army has ever been charged with the shooting deaths, yet hundreds of red shirt protesters have been arrested and charged.
Abhisit Vejjajiva is also interviewed during the filming of the documentary. The BBC interviewer asks him about his legacy and doesn't he think he will be remembered as prime minister as "he who turned the guns on his own people." Of course Abhisit says that's not true. Most of us know otherwise.
Thailand is known as one of the most corrupt countries in the world for a reason, and that reason is power being held by the Thai military and by the Thai elite.
If you don't have the BBC, you can start watching it here: