Bombs in Bangkok: Political Situation Worsening with Explosions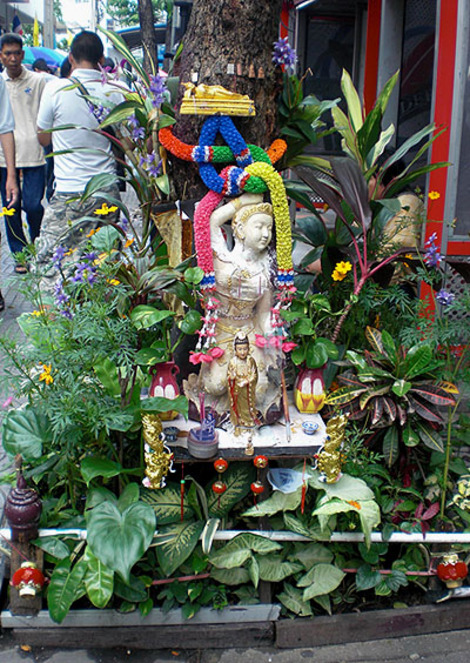 Bombs in Bangkok are worsening political situation
Things are heating up in Bangkok, Thailand, quite quickly. In the last two weeks, we've had three bomb or grenade blasts and two of those have happened in the last two days. Bombs in Bangkok are rare, however, so the political situation here is becoming a bit more serious than it has been in the past few months.
If you're not aware of what's happening in Thailand, here's a quick rundown.
1. Military Coup – two years ago we had a military coup and then-Prime Minister Thaksin Shinawatra was kicked out of office. The military took over and ran the government for just over a year. Most Thais were very pleased about the military coup as they were sick of the corruption in Thaksin's cabinet but, then, after the military showed they were completely incapable of running a country, Thais got tired of them.
2. New Government – A new government was voted in and the people chose the same party ex-Prime Minister, Thaksin was heading up when he was kicked out. Even though Thaksin was corrupt, he gave a lot of money to the poor by instituting new programs targeting them, so the poor loved him and his party. As there are a lot more poor in Thailand than the middle class or wealthy, what the poor says in the voting booth usually goes here.
3. Prime Minister, Samak, Kicked Out – The new government was headed by Prime Minister Samak Wongsawat, basically a puppet for Thaksin, who was still running the government from exile in the UK. However, as time went on, many people felt Samak was separating himself from Thaksin and running the country himself.
But, an organization called the PAD (People's Alliance for Democracy) then took over Government House and demanded that Samak resign. Samak fought them for more than three months but was eventually forced out. The political situation has worsened rapidly since then, with the PAD seeming to be intent on destroying the government and the economy of Thailand.
4. New Prime Minister – Somchai – Thailand now has a new Prime Minister, Somchai Wongsawat. He, unfortunately, is the brother-in-law of Thaksin, so most Thais still feel Thaksin is running the country. The PAD has continued to occupy Government House and are now demanding Somchai resign. A stupid request, as Somchai had been in office for two days when these demands started. Maybe if they actually gave him time to govern, they might discover he's not who they think he is?
5. Bombs in Bangkok – In the last two weeks, we have had three bombings in Bangkok.
One bomb went off in the midst of a group of market stall owners in the Klong Toey region of Bangkok. They were demonstrating against a new management company for the market. While they were protesting, in a peaceful demonstration, a bomb was thrown into the crowd and 15 people were injured, two of them seriously.
Then on Thursday morning, one anti-government protester from the PAD was killed along with 24 others wounded, when somebody planted a bomb in front of a stage set up by PAD.
The latest bombing came early this morning, when two men drove by the PAD site on a motorbike and threw a grenade, injuring eight PAD 'guards'. (Maybe the PAD should take the hint that most of Bangkok doesn't want them there anymore?)
As it stands right now, the situation is getting more serious. Especially as both the PAD and pro-government forces are planning enormous demonstrations this weekend. Hopefully, there will be no violence but that is looking unlikely.
However, on a more upbeat note, if you are planning on visiting Bangkok there's no reason why you shouldn't come.
These situations always remain in a very small area. All the troubles have remained near where the PAD is demonstrating and, as long as you stay away from that area, it's highly unlikely that you would see any violence or problems in Bangkok.
The Thais are a peaceful people and most of them are sick of this violence. Most are just letting the extremists who are involved in this, on both sides, fight it out as neither side has much support, so an attitude of 'what will be, will be' seems to have permeated much of Bangkok.
Hopefully, the bombs in Bangkok have already come to an end, but I'll keep you updated as events unfold.