Charoen Pokphand (CP) Files Defamation Suit Against TV Host Suttipong Thamawuti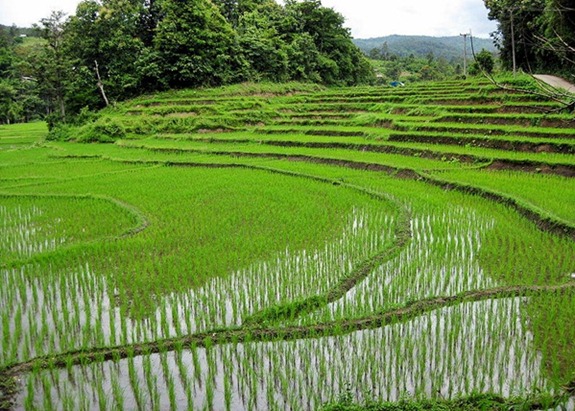 Charoen Pokphand (CP) files defamation suit against TV host Suttipong Thamawuti
TV host Suttipong Thamawuti, founder of TV Burapha, has had a defamation suit filed against him by Charoen Pokphand (CP) Group, after Suttipong posted a Facebook comment saying rice mills storing Royal Umbrella brand rice had been sprayed with a chemical fumigant that made the rice dangerous for people to eat.
Charoen Pokphand, owner of the rice mills, was angry about the comment, and rightfully so. But, being Charoen Pokphand (one of my favorite companies in Thailand, I might add, as they always seem so moral and their products are excellent), they first of all asked Suttipong to visit one of the rice mills so they could show him he was mistaken and the rice was not contaminated.
Suttipong, of course, didn't respond. Left with little other recourse, Charoen Pokphand filed a defamation suit against Suttipong at Huay Kwang police station this week.
Why did Suttipong say he wrote the Facebook rice comment?
Of course, in a fashion often typical of Thai celebrities, instead of taking responsibility for his action, Suttipong then attempted to get out the situation by saying he had 'accidentally' sent the comment to his Facebook page, but that he had written it as he was 'concerned'.
By the time he realized he had 'accidentally sent the comment' and deleted it, quite a number of Thais had already read it and forwarded the comment to their friends.
All I can say is pull the other one — it's got bells on it.
So is Thai rice contaminated with a chemical fumigant?
Oddly these types of rumours about Thai rice being contaminated with chemicals in Thailand keep popping up. Oddly again, or maybe not so oddly, no-one has actually come forward with any proof.
The Thai government, meanwhile, says the rumours about a chemical contaminant in Thailand's rice stocks are nothing but an attempt to discredit the government and to damage the Thai rice industry.
All I can say is I eat Thai rice every day and have never had a problem with it. It tastes delicious, it's incredibly cheap and, as there has been absolutely no evidence produced whatsoever that Thai rice has been contaminated with a chemical fumigant, I'll be continuing to eat it as I normally do.
Meanwhile, Khun Suttipong might want to consider producing some evidence to back up his Facebook comment. Or, if he doesn't have any evidence, wouldn't a man with good morals make a public apology and state he was wrong?
Well……we'll see.
Why do some people damage Thailand just to discredit the government?
As a final comment, one thing I will say that makes me angry about people who post comments like Khun Suttipong did, and in some instances comments which are much worse, while they all profess to "love Thailand" and be "protecting Thais", all they are doing in reality is damaging Thailand's image and putting the livelihoods of millions of Thais in jeopardy.
I wish more of them would think about that before they open their mouths and spout what often seem to be nothing more than lies.
After all, doesn't loving your country mean you protect it and not cause it to become the subject of negative news in the international press?