Cute Photo of Yingluck Shinawatra With Husband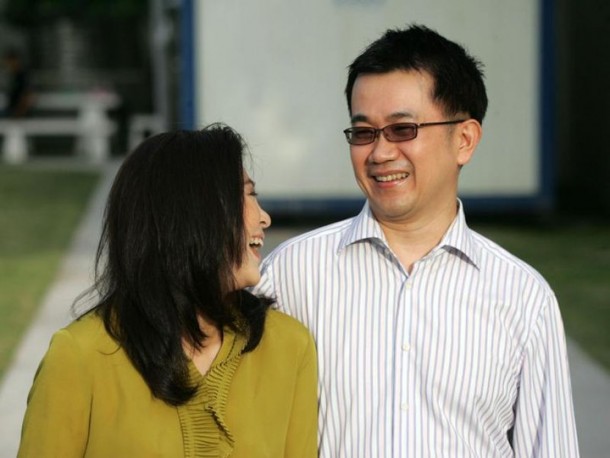 One thing you can say about Yingluck Shinawatra, she's photogenic. Running as Thailand's first female prime minister candidate, she's looking like a shoe-in for victory next month. No wonder she's smiling so much.
Here's the cutest photo from the Friends of the Nation Facebook page. The Nation is one of Bangkok's English language newspapers, and they've had some amazing photos of Yingluck in the last few weeks, including this one.
It's Yingluck Shinawatra, photographed on her 44th birthday this week outside her house with her husband, Anusorn Amornchat. Isn't he cute!! And look at the smiles. They just know she's going to be Thailand's first female prime minister.