Deputy PM Chalerm Drunk Again, This Time on Trip to Malaysia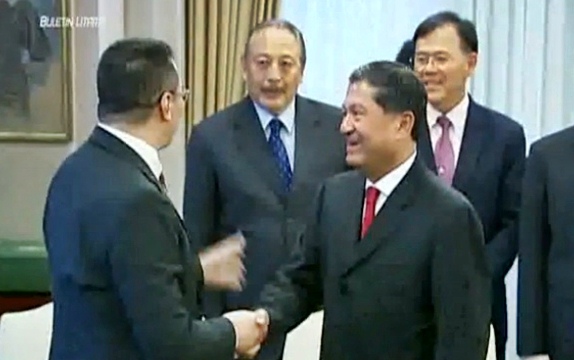 If you see someone drunk in public more than once, you'd have to wonder if they were an alcoholic, wouldn't you? Such is the case of Thai Deputy Prime Minister, Chalerm Yubamrung, who it looks like was drunk in public — again. This time during a government trip to Malaysia.
According to the Thai government, Chalerm was in Malaysia for a meeting to discuss the Malaysian Muslim insurgents many believe are part of the problem of the unrest in southern Thailand. During the trip, according to him, he met up with some friends he hadn't seen for a couple of years and they had a few drinks.
Needless to say, eight bottles of wine later among five of them, and Chalerm was three sheets to the wind. Photos and video back this up, as does Chalerm himself who, according to the Bangkok Post, said when asked ""Five people downing eight bottles of wine together, how wouldn't I be drunk?"
According to Chalerm it was fine for him to be drunk as he was 'off duty' when he did it, as his government duty was done for the day.
He didn't bother, however, to think why it's not acceptable to be on a government trip, paid for by the government, staying in hotels paid for by taxpayers and be spending his time drunk. In any other country, he'd probably be looking for another job by now. But, hey, this is Thailand.
Of course, this isn't the first time Chalerm has been accused of being drunk on the job.  Democrats accused him of being drunk during a parliamentary debate at the beginning of 2012, a fact Chalerm vehemently denied.
At the time he said he appeared drunk because he had an 'inner ear problem'. At that time, I gave him the benefit of the doubt. This time?
Come on, he admitted it.