DSI Drops Investigation of Yingluck Shinawatra Citing No Merit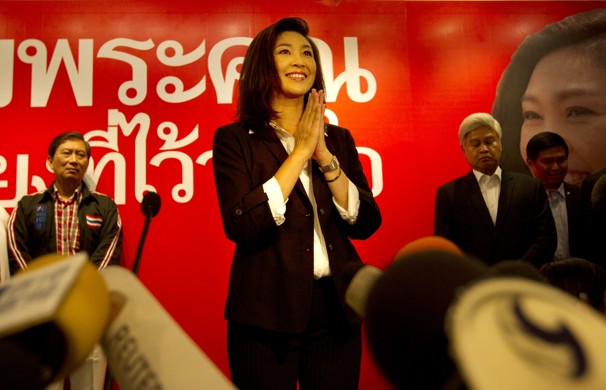 As Democrats continue to throw accusations at the Shinawatra family, usually without cause or evidence, one of the latest accusations by Democrats that ended up in an investigation of Yingluck Shinawatra by Thailand's Department of Special Investigations (DSI) has been proven to also have no merit. The investigation was officially dropped by the DSI yesterday.
The DSI investigation all started when two Democrats Korn Chatikavanij and Wiratana Kalayasiri, named Thailand's prime minister Yingluck Shinawatra, the two children of Thailand's former prime minister, Thaksin Shinawatra, Panthongtae and Pinthongta Shinawatra, plus his brother-in-law Bhanapot Damapong as suspects in an alleged scam to cover up Thaksin's equity stakes in Shin Corp. Basically saying the family was helping Thaksin to hide some of his assets.
The DSI assigned investigators who spent months investigating found the case, which they announced yesterday had no merit whatsoever.
One wonders when Thai authorities will start to get tired of the Democrats' obsessive campaign against the Shinawatra family and start filing charges against them for wasting the time of public officials. After all, Thai taxpayer's money is being wasted on this rabid anti-Thaksin campaign where Democrats seem to think that just voicing an accusation makes it true. Luckily, the DSI believes otherwise.
(Visited 29 times, 1 visits today)