Girly Berry Piya "Giftza" Pongkulapa Given 2 Year Suspended Sentence for Drunk Driving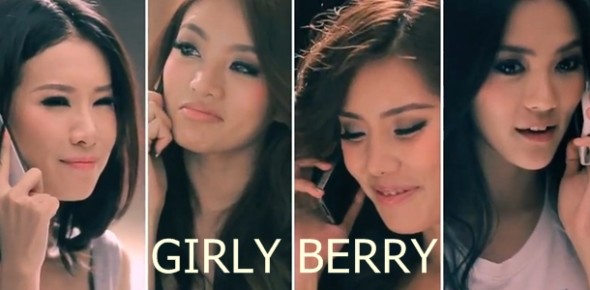 You have to admit, Thai justice acts fast. It was only on Tuesday when Thai singer Piya "Giftza" Pongkulapa from the Thai girl band Girly Berry was stopped by the police for drunk driving. On Wednesday, Giftza appeared in court and was given a two-year suspended jail sentence, fined 3,500 baht (around $113) and told to do 12 hours of community service.
The incident happened around 1am on Tuesday morning when Piya "Giftza" Pongkulapa was stopped by police and asked to perform a breathalyzer test. She refused to take the test or to get out of the car. She then said she had drunk three alcoholic drinks at a nightclub before driving her car towards home, but now she wanted to drink a lot of water and "sober up" before she took the breathalyzer. Apparently this must be acceptable in Thailand, as Giftza wasn't breathalyzed until over two hours after she was stopped. In the west, if she had refused a breathalyzer, she would have immediately been thrown in jail just for refusing.
Of course, the breathalyzer even two hours later showed Giftza was driving over the legal limit and, at that point, she was arrested and taken to a local police station. She was later released after paying 20,000 baht in bail.
Yesterday, she appeared at a Phra Khanong, Bangkok court where she was given a suspended sentence. Meanwhile, her singing label, RS, banned her from singing with Girly Berry or working in any capacity for them for at least three months.
You have to wonder at the stupidity of a celebrity like Giftza that would drive drunk. With any Thai celebrity, but especially a woman, being caught driving drunk will badly damage your career. What's even more stupid is, in Thailand, there is absolutely no need to drive anywhere drunk if you have a few baht in your pocket. Waving a taxi down takes all of two minutes, at any time of the day or night as they are everywhere, and getting home from any nightclub is a sinch.2
But Giftza, the silly woman decided driving home drunk was the better choice and now she's paying the consequences.