How To Get a British Passport Renewed in Bangkok, Thailand – It Must Be Mailed To Hong Kong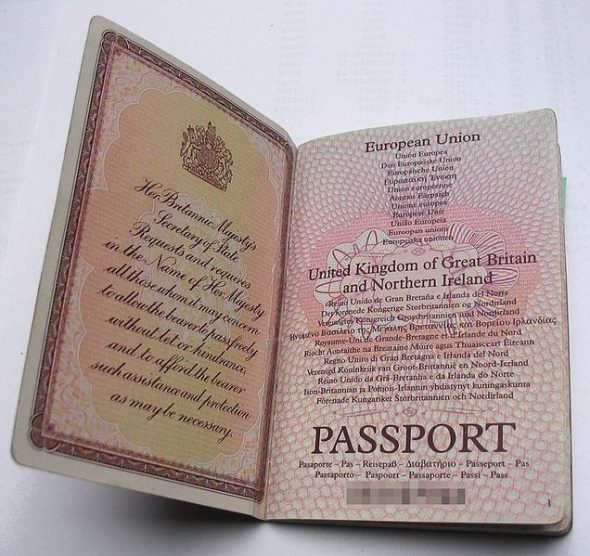 As a long-time resident of Bangkok, Thailand, I am here to confirm renewing a British passport at the UK Embassy in Bangkok used to be possible and easy. In the last few months though, the UK Embassy, in all their wisdom, has decided to no longer process British passport renewals in Bangkok. Instead, passport renewals for much of south east Asia have now been consolidated at the UK Embassy………. in Hong Kong.
As British citizens, those of us who live or travel in Thailand are now asking what exactly do we pay taxes for? Not only are British passport renewals now some of the most expensive in the world, they also take much longer than was normal in Bangkok, due to having to mail them to Hong Kong.
But, no point complaining, as there's no way around it. If you are one of the unlucky sods who have to renew their British passports while in Bangkok (and I was one of them last month), here's how to do it and how long it takes.
Application Process For UK Passport Renewal From Bangkok, Thailand – There are several pieces of paperwork you'll need to complete before you can mail your UK passport renewal application to Hong Kong:
First thing you need to do is download the C1 Application Form from the Hong Kong embassy website and complete it.
You'll also need two recent identical photographs, 45mm x 35mm in size, posed on a plain white background and with no discernible facial expression. Unlike if you apply in the UK, these photos do not have to be countersigned by someone who has known you for two years. Just send them in as is.
If applying from most other countries, you're also supposed to mail in your old UK passport with the application for a renewal but, as Thailand requires you to have a passport with you at all times, this can cause problems. Therefore, the Hong Kong British Embassy allows you to send a photocopy of the photograph page of your passport, plus a photocopy of the page that has the visa for Thailand stamped on it.
Finally, either enclose an International Banker's Draft for the amount of the renewal fee or complete a credit card form (downloadable from the Hong Kong British Embassy site), which can be used for credit card or debit card information (if the debit card has a MasterCard or Visa symbol on it).
Check the HK Embassy website before mailing, as these fees do change periodically. They also differ depending on if you get the 32 page or 48 page passport. If you do a lot of traveling, I recommend paying the slightly higher fee for the larger passport as, once it's full, the UK Embassy will not add any pages. You have to pay for another new passport. Our tax pounds at work.
Make sure you mail everything to Hong Kong by registered mail, so you can track it down if it goes astray. Once your passport renewal has been processed, your new passport will be returned to you by DHL, for which you will be charged (just check the section on the credit card form that you authorize the charge).
And that's it. Allow at least four weeks for processing (most people I know, including myself, that sent in renewal requests to Hong Kong said it was closer to five weeks before their new passport was actually delivered to them in Bangkok. So, don't try to get a renewed UK passport to close to any travel plans as, likely, it won't reach you in time).
Also note, if you are close to your Thailand visa expiring, you will not be able to leave the country until your new UK passport arrives. So, every day you overstay your expired Thailand visa, you will have to pay a 500 baht ($18) fine. That's why you need to apply for the renewal of your UK passport in plenty of time.
Mail your passport application to this address:
British Consulate-General
RPPC – 5th Floor
1 Supreme Court Road
Hong Kong