Letter from Thailand – 9th September, 2008 – Samak, Constitutional Court and Idiocy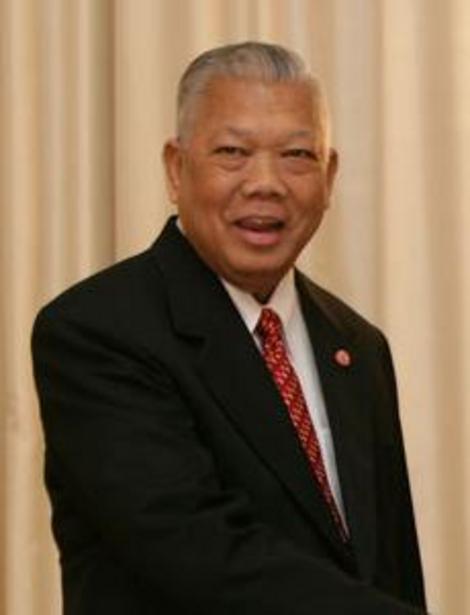 Dear Reader,
Sawatdee kha from Thailand.
So, normally, I write a letter from Thailand every week or two. This one, however, is only four days since my last one but something so bizarre and weird has happened in Thailand that, even I, who love it here am questioning why I live here.
As most of you probably know, Thailand has been in the midst of an enormous political crisis for months now. The elected Prime Minister, Samak Sundarvej, has been under siege by a self-appointed vigilante group, the People's Alliance for Democracy (PAD) who are determined to get him out of office. (Apparently, they think Thailand should not be a democracy as, in a democracy, "poor people get to vote, and they vote for the wrong person").
But, Samak has refused to budge as he is the elected Prime Minister, and is loved by many of the poor and disenfranchised in Thailand.
So, today, the Constitutional Court has come up with a way to get him kicked out of the Prime Minister's position. A court case was concocted against him saying he was illegally working at a second job, which is apparently illegal under the new Thai Constitution.
This 'illegal' second job was being a host and cook on a Thai TV cooking show – a job he has held for eight years and long before he became Prime Minister. Today, Samak was found guilty of working illegally and told he has to resign within the next 30 days.
What makes this case so utterly stupid is that, also, under Thai law, Samak's political party the PPP can simply re-nominate him as Prime Minister and he will be back as Prime Minister in a few weeks. The PPP has already said this is exactly what they're going to do.
Now, I amnot a huge fan of Samak as, God knows, he is not perfect. But, he is still a much better choice than any of the self-appointed 'leaders' of the PAD, who want to do nothing more than kick democracy out of Thailand and create a system where the government and not the voters chooses the Prime Minister.
Thais have not been able to trust their government in the almost 80 years they have had one (after Thailand's monarchy became a constitutional monarch and, therefore, couldn't run the country), so why would they want any government to choose their leader for them?
What is really sad about all this is it truly shows for the first time what a banana republic Thailand is.
Thais, lovely as they are, are pretty bad at running their own country. It is also why countries like Vietnam and Malaysia are miles ahead of Thailand both economically and socially, and why they will continue to advance while Thailand falls further and further behind.
Honestly, as much as I love Thailand, it does make me realize that it is probably unlikely that I will stay here permanently. Thailand in its heart and mentality is still a third world country and it will be at least another generation before that changes. Sad but true.
The court case has also made Thailand even more unstable. My guess is demonstrations by Samak's supporters will now get larger, violence between the two factions could quite easily erupt, which will destroy the already-struggling Thai economy and damage confidence in Thailand for years to come.
That means, as a foreigner who lives here, I wouldn't suggest anyone invest in Thailand right now. The country is too unstable, there are too many unknowns, and the whole place could blow up at the drop of a crumb. (Crumb. Cooking show. Get it?)
Keep coming back for more updates. Meanwhile, have a nice week and keep your money at home, as it is hardly likely to be safe in Thailand at the moment.
Sawatdee kha
Tasty Thailand