Nichkhun Horvejkul to Go with Yingluck Shinawatra on South Korean Trip? Why?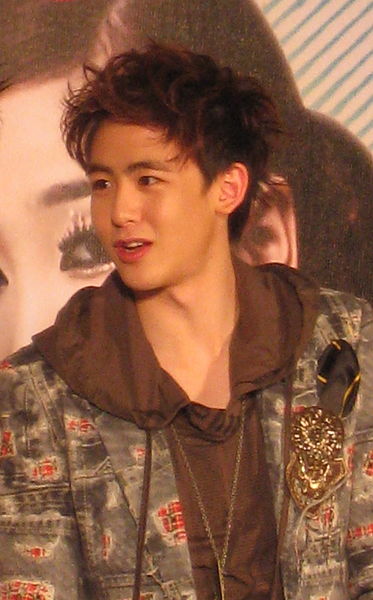 Nichkhun Horvejkul, the only Thai-American member of the South Korean boy band 2PM, has been asked to go with Thai prime minister Yingluck Shinawatra on her upcoming "roadshow" to South Korea. Oddly. Yingluck's trip to South Korea is supposed to be about shoring up confidence from South Korean investors and business people when it comes to investing in Thailand, as well as to promote agriculture, labor and tourism. Not quite sure what 2PM's Nichkhun Horvejkul has to do with any of that?
Besides, Nichkhun Horvejkul is more American than he will ever be Thai. Born in the United States, he lived in Thailand for about 10 years when he was a child, but then moved to New Zealand and then later back to the US to finish his education. After high school, he stayed in the US to work as a tennis coach where he was discovered by K-Pop artist Park Jin-Young and asked to audition for his Korean entertainment company. Nichkhun Horvejkul has spent most of his time in South Korea working as an actor, singer and model since then.
Yingluck Shinawatra's South Korea visit, with or without Nichkhun Horvejkul, will take place March 24-27, with an aim to restoring confidence among South Korean investors after last year's floods.
We're just fascinated to see what Yingluck Shinawatra does next as she travels around the region and her inexperience in politics continues to show.  It's fun to watch all the mistakes she makes.