No Tablet Computers for Thai Students After Pheu Thai Govt/Chinese Contract Fails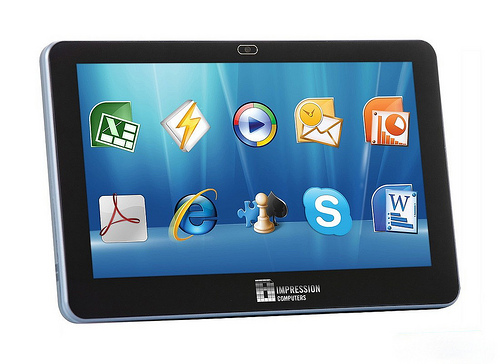 As usual, the Thai government (whichever one is in power, they're all useless idiots, so it's not that important to even point out which Thai goverment) has failed to follow through on a much touted election-time promise. This one the One Tablet Per Child (OTPC) scheme, to deliver cheap Chinese tablet computers into the hands of Thai Prathom 1 students by the time the next semester begins. It seems the contract with a Chinese company has fallen through, with the Chinese company unable to provide the thousands of computers needed by the upcoming semester (no surprise there!) and the Thai government still unable to come to a good enough decision that they can actually sign a contract with a Chinese company (and no surprise there either!).
Laughable? Inept? Third-world? It's pretty much most of Thailand when any governmental authority gets involved.
When you've lived in Thailand a long time, as I have, you don't realize what fools the people in power usually are as it's just business as usual. But, when you finally get out of Thailand to a developed country, which is where I now am, you realize what a hopeless mess Thailand is in, and that there's very little likelihood it will improve any time soon. The One Tablet Per Child (OTPC) is just one example of millions of messes.
Meanwhile, they now have several hundred thousand Thai Prathom 1 students with no tablet computers for next semester. So what are they getting instead of their One Tablet Per Child (OTOP) scheme?
"We have a Plan B. We will rush to ensure that textbooks reach the students' hands before the new semester begins," Education Minister Suchart Tadathamrongvej announced yesterday.
Textbooks! Something they've always had before. So basically, what Thai Prathom 1 students will be gettin instead of their promised tablets will be "the same sh*t, different day".
You really do have to laugh at the ineptitude.