Owners of Fico Building Scamming Tenants with Rent and Insurance Claims?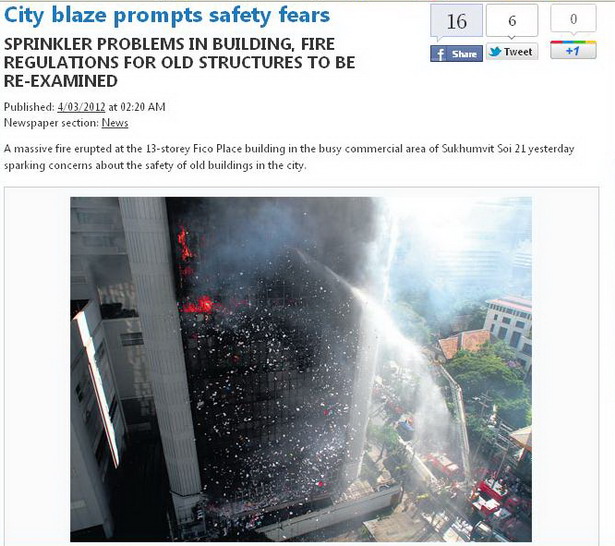 There are so many unethical people in business in Thailand, you lose count. Now the owners of the Fico Building, the Bangkok building that partially burnt down last month, have been added to the list, as it seems they could be intent on scamming tenants whose units were damaged by the flames, water and smoke.
According to the Bangkok Post, Fico Corporation have sent notices to the tenants whose units were damaged or destroyed in the fire saying they must continue to pay rent on units that are still completely uninhabitable, as well as sign deposit refund contracts which, if signed, prevent them from suing the building owners and management. If not signed, the tenants will lose their deposits.
Fico Corporation, of course, is the company whose refusal to have adequate sprinkler systems as well as their continuing to rent out a building that had been renovated without city planning permission, actually caused the fire to spread so quickly. Unethical hardly even begins to describe this company.
Unfortunately, Thailand isn't a place where having ethics in business is normal. Nor is it a country where most ethical foreign businesses would want to operate. Heavily populated by unethical business people and run by corrupt organizations and governments, Thailand may look 'developed' but, in reality, it's just another third world country when it comes to business. Fico Corporation are proving that in spades.