Photos from Pitak Siam Protest Rally: Tear Gas and All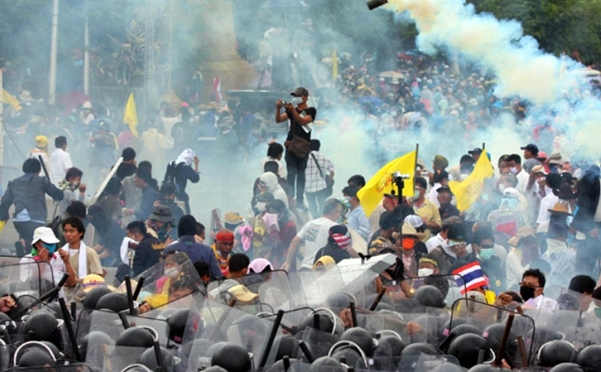 Yesterday's failed Pitak Siam protest rally not only produced Pitak Siam protesters violently attacking Thai police, it also had drama, tear gas and at least 60 injured protesters. The protest also produced some quite amazing photographs. The photographs, courtesy of the Bangkok Post, show Pitak Siam protesters breaking down barriers, running from tear gas, and fighting with riot police.
Check out more Pitak Siam protest rally photographs below. They're actually quite something.