Tax on Alcohol in Thailand Increasing By Up to 2,000 Baht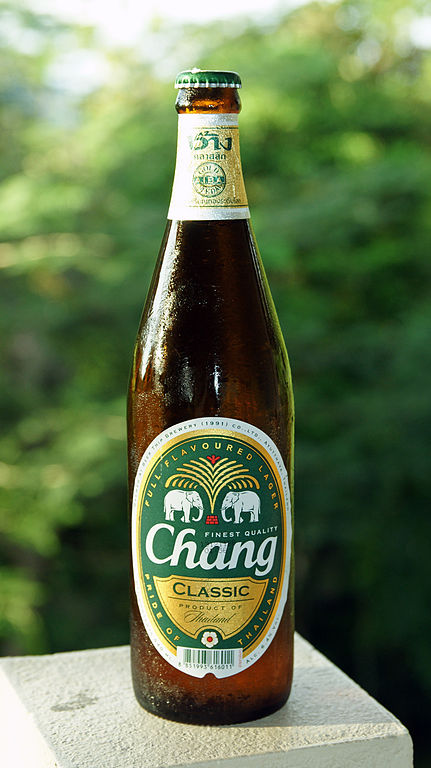 Tax on alcohol in Thailand increasing by up to 2,000 baht – yep, you read that right
Here's a news story guaranteed to stop tourists coming to Thailand and sure to make some expats leave, if it pans out that is. The Thai government has voted on a resolution for tax on alcohol in Thailand to increase by up to 2,000 baht ($62.50). Yes, you read that correctly — 2,000 baht. That means, where the current maximum tax on alcohol in Thailand is 100 baht per litre of 100% alcohol content or 60% of the product value, whichever is more, it has now been increased to up to 2,000 baht. Yes. 2,000 baht.
Who thought up the 2,000 baht tax on alcohol increase in Thailand?
Apparently, this hair-brained idea is yet another one from Thai Finance Minister Kittirat Na-Ranong who, let's face it, is not only the most clueless man in Thailand when it comes to financial acumen but also the loudest — constantly spouting off about economic issues he knows nothing about. The Pheu Thai government, on the other hand, must be even more clueless as they actually voted for this massive alcohol tax increase.
Increase on tax on alcohol in Thailand introduced and voted in, in less than 24 hours
That the resolution to increase tax on alcohol was introduced by Kittirat yesterday and approved yesterday also shows how truly clueless these people are. No feasibility studies, no polling, no nothing — just an enormous tax on alcohol in Thailand increase — approved!
Of course, this new tax also will apply to imported alcohol, meaning countries that import wine and beer to Thailand are suddenly going to see an enormous decrease in their sales as a massive alcohol tax increase goes into effect. That, of course, will likely also have repercussions for Thai alcohol exported overseas, as governments will impose huge taxes on it in response.
A paltry sum to go to programs for the disabled and education
To push this new tax law through and to try to get public acceptance, the Pheu Thai government has even come up with an idea for where some of this enormous increase of tax on alcohol in Thailand will go. According to them, a fund is to be set up whereby 1.5 to 2 percent of the new taxes charged will go to education programs and social programs for the disabled. Yep. A paltry 1.5 to 2 percent.
So, where will the other 98.5 percent go? Likely into the pockets of Thailand's corrupt politicians. And that's something we can be sure of.
When will tax increase on alcohol in Thailand go into effect, and how much will it be?
As of yet there is no indication of how much the actual tax increase on alcoholic beverages in Thailand will be or when it will go into effect as, under this new resolution, it can be increased by up to 2,000 baht. That means it's up to the Thai government, and god forbid the Thai Finance Minister, to decide.
The Thai government being financially clueless as well as desperate to fill in the economic gap caused by their massive failure of a 'rice scheme', however, you can guarantee it will be as much as they can possibly get.
Thankfully I rarely buy alcoholic beverages in Thailand. Now? I won't be buying any.