Thai Baht Plummets Due to Anti-Government Protests in December, 2013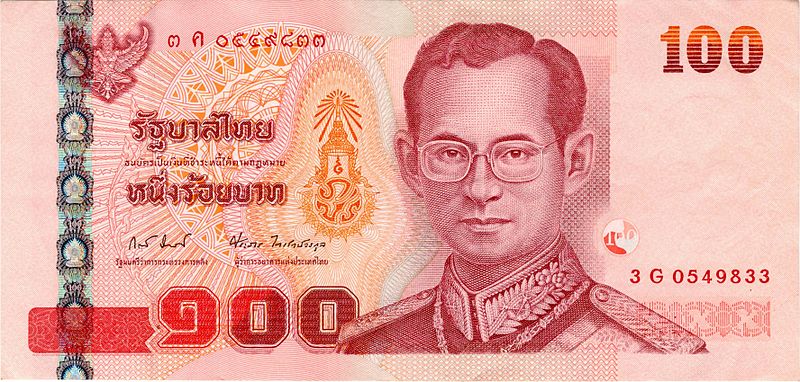 Thai baht plummets due to anti-government protests, December, 2013
The last time I bought Thai baht was just over 10 days ago when I returned to Thailand from a trip to Europe. At the time, the baht was trading at 31.77 to the US dollar. Ten days later the Thai baht has plummeted due to anti-government protests in December, and is now trading at 32.75 to the dollar. That's 1 baht per dollar change in just over a week, and a three-year-low for the baht overall.
Analysts expect the Thai baht to continue to plummet as overseas investors take money out of Thailand due to anti-government protests, and reconsider new investments in the country.
In fact, with an extremely unstable political climate in Thailand, and with the head of the Thai military talkiing about civil war, the plummeting Thai baht shouldn't be a surprise to anyone.
After all, foreign investors, who are skittish at the best of times, are not likely to invest in a country that could be heading into civil war, or at least towards even more unrest as the February date for a new general election nears.
It wasn't only the Thai baht that plummeted today either. Thailand's stock market also fell as investors cashed in investments and fled.
Meanwhile, many non-Thais, myself included, are either not bringing any more money into Thailand or are moving money out.
With the political stability in Thailand the worst its been in the more than a decade that I have lived here, that's only to be expected. After all, as much as many of us love Thailand, we're not willing to gamble our financial security or our livelihoods on it.
Not when anti-government protesters seem intent on pushing Thailand further and further towards civil war as every day goes by.