Thai Constitutional Court Throws Out Yingluck Shinawatra: Civil War in Thailand Coming Soon?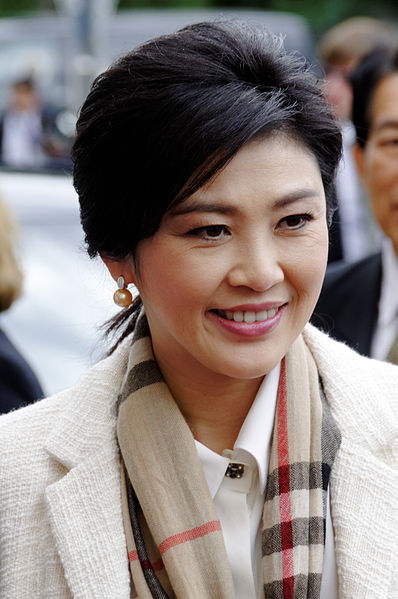 Thailand's Prime Minister Yingluck Shinawatra has just been thrown out of office by the country's Constitutional Court. This is the third PM backed by former Thai prime minister Thaksin Shinawatra that the Constitutional Court has thrown out of office, since Thaksin himself was ousted by an illegal military coup in 2006. So why was Yingluck Shinawatra kicked out?
For quite ridiculous reasons, of course.
According to the Constitutional Court, they ruled Yingluck Shinawatra's prime ministerial status was at an end because she transferred Thawil Pliensri from the post of National Security Chief and put then police chief Pol Gen Wichean Potephosre in his place. A transfer, they said, that was done without any reasons being given for the decision and so was "an abuse of power".
Odd, however, as prime minister, Yingluck Shinawatra has the legal right to transfer who she likes to whichever position she likes. That's one of her duties as prime minister. And she is, as she said yesterday, "entitled to carry out responsibilities I have toward the people … and for the utmost benefit of the general public."
Of course, Thailand's opposition have tried many means to get Yingluck Shinawatra out of office. Despite the fact that she was elected as prime minister in a landslide and still has the support of the majority of the Thai people.
Mass protests, repeated slams of any policy Yingluck attempts to pass, and lies spread throughout the Thai media by newspapers loyal to the opposition. Until the court case brought to the Constitutional Court by several MPs from the opposition party, they haven't been successful.
Now they have been, and Yingluck's term as prime minister has come to an end, what can we expect because of this ruling?
More mass demonstrations by Yingluck Shinawatra's supporters and, yes, a possible civil war in Thailand as the 'red shirts' (Thaksin supporters) have already vowed that's what they would start if the Constitutional Court ousted Yingluck.
The Constitutional Court has done just that so, from now on, you can pretty much guarantee, whatever happens…………… it's not going to be pretty.
Planning on coming to Thailand on vacation or business in the near future? If I was you………. I'd think again..