Thai Embassy in Phnom Penh Turning Down Tourist Visa Applications Even With Correct Documentation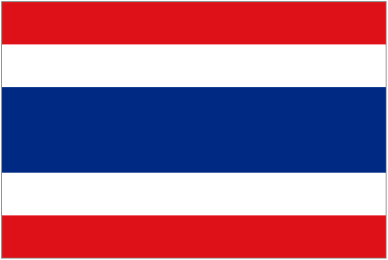 If you're planning on doing a trip to Cambodia with the purpose of getting a new 60-day tourist visa for Thailand, think again. As of this week, the Thai Embassy in Phnom Penh is now turning down legitimate applicants for tourist visas, even though the applicants have all the required paperwork (airfare, proof of satisfactory income, and hotel reservation).
I was on a visa run to Poi Pet today with Jack Golf. Luckily I didn't need a tourist visa, I was just doing my normal every-three-months business visa run, but 8 people on the Jack Golf trip who did need tourist visas had major problems getting them.
All of the 8 men got stuck in Cambodia longer than the normal 3 days (five did the tourist visa run on Monday and got stuck there as their applications for tourist visas were denied, three others did the visa run on Wednesday –  and as I write this those 3 men are still stuck in Cambodia and not sure when they'll be able to get back to Thailand).
Apparently, the Thai Embassy in Phnom Penh, Cambodia has decided, even though applicants are showing up with all the correct paperwork, they are still not going to give them tourist visas. In fact, such a big problem is it already, Jack Golf has suspended all their tourist visa runs to Cambodia for at least the next two weeks, as it's just about impossible to get them.
Like we've said in several recent posts, Thailand is no longer as tourist-friendly, particularly for long-stay tourists. We're recommending you consider going to Malaysia instead for longer stays. It's cheap, lovely, the people are friendly and the Malaysian government obviously wants tourists.