Thai Government to Join Legal Action Against Sutthiphong Thammawuthi Over Rice Lies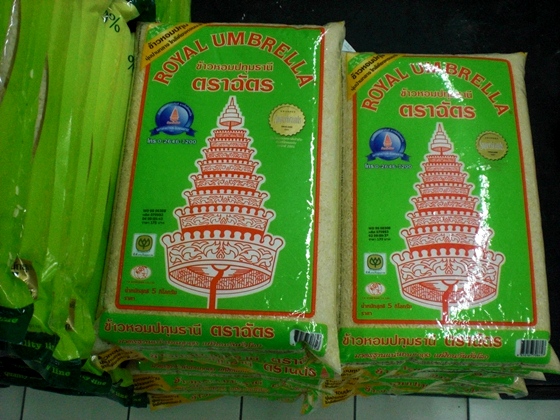 CP Group file legal action against Sutthiphong Thammawuthi
As was reported a few days ago, CP Group (Charoen Pokphand), has already taken legal action against Thai TV producer Sutthiphong Thammawuthi who lied on Facebook about the safety of Thai rice with no evidence to back up his assertions. Now the Thai government will join the legal action against Sutthiphong, after a comment he made on Facebook damaged the Thai rice industry.
According to Charoen Pokphand, owners of the Royal Umbrella rice brand Sutthiphong Thammawuthi lied about, the rice they sell is completely safe.
In fact, so safe is their rice they have even had the FDA do testing at various Royal Umbrella rice mills this week and all rice stocks were proven to be safe and contaminant free.
Thai government to join legal action against Sutthipong
After the testing was completed, Deputy Commerce Minister Yanyong Phuangrach then said the government will be joining legal action against Sutthiphong, as the Facebook comment made, a comment that was then forwarded by other Facebook users to friends and family, damaged the Royal Umbrella brand and the Thai rice industry.
Bangkok Post still allowing negative comments about Thai rice industry
After learning of the Thai government planning to file legal action against Sutthiphong Thammawuthi, I read an article on the Bangkok Post about the rice issue and really had to question their motives as well.
After all, when CP Group has just announced their Royal Umbrella brand of rice has been tested by the FDA and proven to be safe, and the Thai government has said they will be filing a lawsuit against the person spreading lies, then why on earth would the Bangkok Post be continuing to publish comments from the mainly-non-Thai commentators still disputing the safety of Thai rice?
That, to me, is just as damaging to the Thai rice industry and leaves me asking the questions — why is the Bangkok Post allowing these comments to be published? — and why are some of these non-Thais commenting on the rice issue still living in Thailand anyway?
After all, some of them seem to hate Thais, Thailand and everything about the country so much that continuing to damage the Thai rice industry seems the right thing to do to them.
Frankly, I don't understand why they don't just go home? Before they too face the same legal action Sutthiphong Thammawuthi is now facing.