Thai Stock Market Falls After Ousting of PM Yingluck Shinawatra: Baht Weakens Further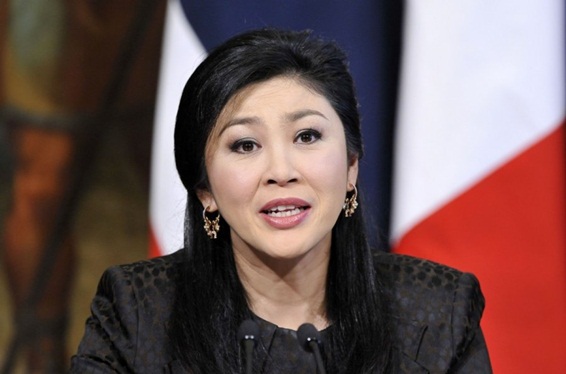 Thai stock market falls after ousting of PM Yingluck Shinawatra – Thai baht falls even further
It was definitely to be expected. Thailand's stock market fell this morning after the ousting of Prime Minister Yingluck Shinawatra yesterday. Foreign investors pulled money out of Thailand, and Thai companies and individuals sold off shares as they worry the Thai stock market could plummet. Political uncertainty and dodgy Constitutional Court decisions tend to do that for a country.
The Thai stock market had already fallen in late trading yesterday and then fell again this morning as the Stock Exchange of Thailand opened with a 0.23% drop.
As for the figures for the Thai stock market fall?
The main index was down 3.22 points from the close on Monday, which means a trade value of 1.35 billion baht – nothing to be sneezed at, that's for sure.
As for the Thai baht, it continued its downward trend to its current level of 32.449 to the US dollar, solidifying its spot as the worst performing currency in the 12 most-traded Asian currencies in the last six months.
Several investment companies abroad are also saying "Don't be fooled" by this initial smallish drop in both the Thai stock market and the Thai baht.
Philip Blackwood at EM Quest Capital, a manager who oversees more than $3.2 billion in emerging market funds, says it's a "clear short" and could get a lot worse. He cites PM Yingluck's removal by the Constitutional Court and an expected worsening of political tensions that could easily weaken economic growth and trigger declines in the baht and in investment in local bonds.