Thailand Making Tourist Visas More Difficult To Get – Tourists, Go To Malaysia, They Love You, Thailand Doesn't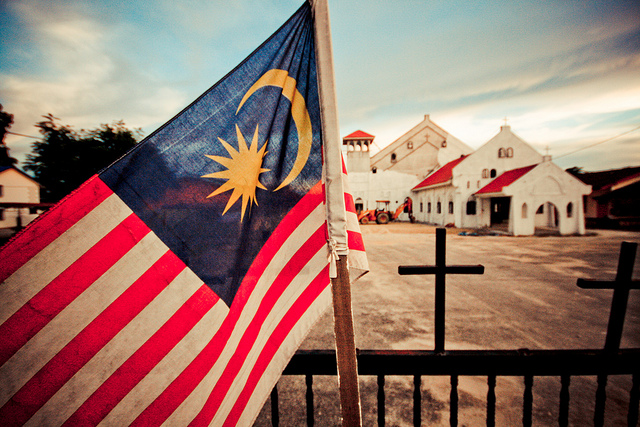 In yet another round of making tourist visas more difficult for tourists, Thailand is now clamping down, yet again, on requirements to be able to get a tourist visa. This time, they're instituting rules requiring flights out of Thailand at the end of your tourist stay, along with proof of a hotel booking. Now, when any tourist can go to Malaysia, get an immediate 90 day visa for FREE at any airport or border in Malaysia, and without proof of flight or hotel, WHY would any tourist bother coming to Thailand?
This is what the new regulations say, and what you will be mandated to have, before any tourist visa will be issued to you at any Thai consulate or embassy, world-wide:
Required documents are:
– One completed and signed application form
– One photo (colour, size 4 x 6 cm)
– Passport (valid for no less than 6 months)
– Hotel reservation in Thailand with name and dates of checking in/out
– Airline ticket or confirmation slip with flight number and date of entry/exit
Please note that
Consular officers reserve the rights to ask for additional documents as deemed necessary.  In the absence of a required document, a letter indicating the unavailability of such document must be provided.
For people who travel around Thailand for a couple of months, only booking hotels a day or two before they decide where they're going, the hotel reservation letter, with dates, will be impossible. For those with open-ended tickets, the second requirement is also impossible.
Seriously. Thailand seems not to want tourists any more, as it does everything it can to make coming to Thailand more and more difficult. Malaysia, on the other hand, welcomes every tourist and makes it as easy as possible for them to come here.
Our recommendation? If you want to travel to a country that allows ease of tourist travel, unfortunately we have to say skip Thailand completely and go to Malaysia instead. It's a beautiful country, lovely people, great food, cheap shopping, and the Malaysian government really wants you. Thailand obviously doesn't.