Thailand Resigning From World Heritage Convention Damages Country's Reputation and Future Chances of World Heritage Sites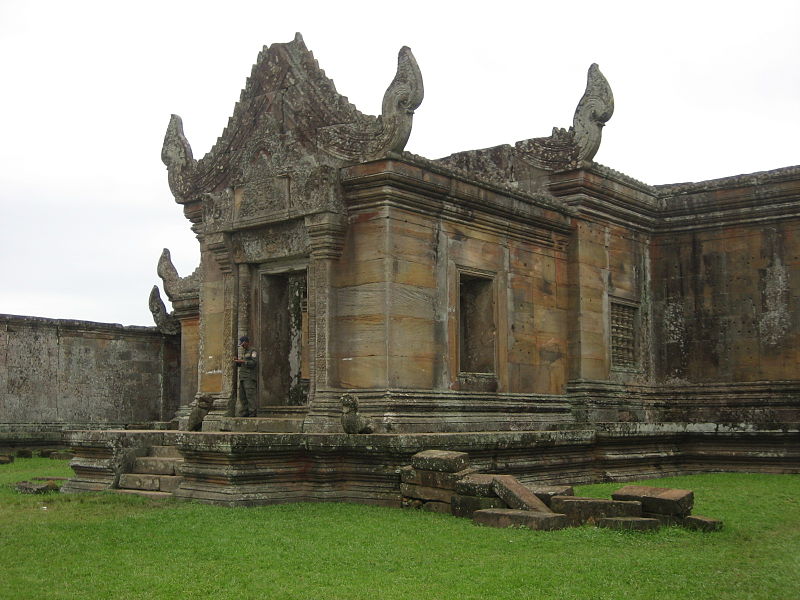 If you thought Thailand's stupidity over its claim of ownership of Cambodia's temple, Preah Vihear, couldn't get any worse, think again. In a fit of pique, Suwit Khunkitti, head of the Thai delegation at the current World Heritage Convention in Paris, announced yesterday Thailand was resigning as a member country to the convention. And that's what they did. Why?
Because they're angry the World Heritage Convention was setting up a management plan for Cambodia to manage the Preah Vihear temple. A temple clearly owned by Cambodia (hello, Khmer architecture, anyone?) but wanted by Thailand ever since it was declared a World Heritage Site.
Suwit said, "Following the withdrawal, the World Heritage Committee could no longer force Thailand to compile to its decision." At least that's what he believes.  Short-term thinking indeed, and highly damaging to Thailand's reputation internationally.
What Suwit did not think about was, due to Thailand's resignation,  any future designation of Thai historical sites as World Heritage Sites is highly unlikely. Costing Thailand tens of millons of dollars in tourist fees, and damaging Thailand's international reputation.
The World Court ruled in 1962 that the Preah Vihear temple, built by the Khmer and situated on the Thai-Cambodian border, belongs to Cambodia, but stopped short of making a ruling on the ownership of land surrounding the ancient temple. That 1962 ruling has held until just a couple of years ago when the PAD decided to stick their oar in.
Thailand didn't seem to care one fig about the temple until the PAD, (PAAD – People Allied Against Democracy – as I like to call them), decided the Preah Vihear temple would make a good thing to campaign about, to stir up nationalism in Thailand. The end result? Constant border squirmishes between Thai and Cambodia troops, villagers living on the border displaced, and several people on both sides shot and killed.
Thailand now looks like a sore loser to the rest of the world, and the country's image has been tarnished. Over what? A falling-down temple nobody was that concerned about until World Heritage decided it needed designation and a nationalistic group decided to stick its oar in.