Thailand's Criminal Court Proves It's a Joke: Revokes Arrest Warrants of Protest Leaders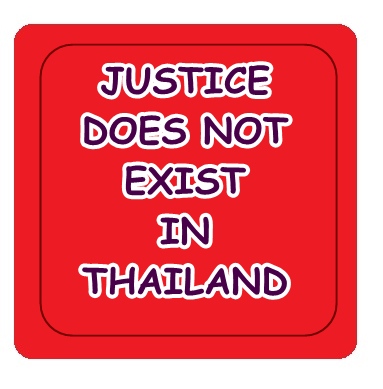 You have to laugh at Thailand's so-called 'justice system', as it's one of the most pathetic and most corrupt in the world. Case in point, a ruling handed down by Thailand's Criminal Court today, which has revoked the arrest warrants of 18 People's Democratic Reform Committee (PDRC) protest leaders. Revoked them, the Criminal Court says, because the arrest warrants were issued as the protest leaders were accused of 'violating the emergency decree'. But now the emergency decree is no longer in force, there's no need to charge them.
As any well-educated person would ask – Huh?
Yes, ladies and gentlemen, this is so-called 'Thai logic' and so-called 'Thai justice' in action. Neither, of course, exists in Thailand.
Or, in other words, in Thailand's Criminal Court any charges against PDRC leader Suthep Thaugsuban or anyone affiliated with him are never going to stick. No matter what they do.
Meanwhile, PDRC leader Suthep Thaugsuban still has a charge out against him for murder, a charge that was filed two years ago and has yet to be followed up on, and another warrant for treason.Thai authorities know exactly where he is, as he's usually up on a stage every night screaming into a microphone, but they have yet to arrest him – for anything.
On the other hand, Thailand's prime minister, Yingluck Shinawatra's charge for 'dereliction of duty' because of her involvement with a rice scheme took only a few weeks to make it to the Constitutional Court.
Fair? Not remotely. Corruption? You betcha.
And Thais wonder why Thailand is still known as one of the most corrupt countries in the world. What a joke Thailand is.