Thailand's National Anti-Corruption Commission Files Lawsuit Against Apirak in Fire Truck Scandal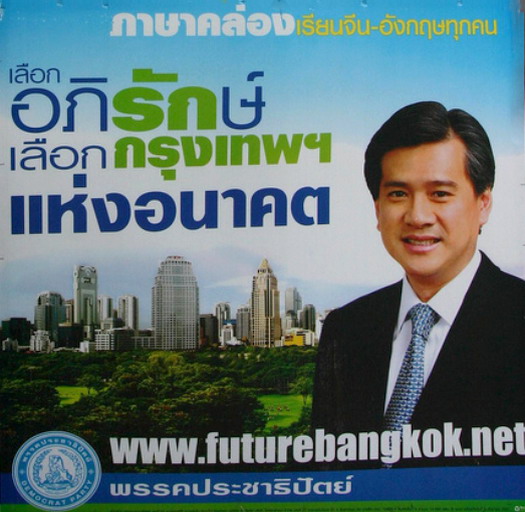 The scandal that just won't go away has come back to bite Apirak Kosayodhin, ex-Bangkok governor,  one more time. Yesterday, Thailand's National Anti-Corruption Commission (NACC) filed a lawsuit against Apirak, a member of the Democrat Party, along with four others, over City Hall's 2004 procurement of firetrucks and boats.
The "fire truck scandal" has been circling Apirak for a couple of years now, with many Thais accusing him of guilt, and at least one prior attempt to nab him on it. Apirak resigned as governor over the accusations but that obviously was not enough. Now the NACC is on in the act, with its accusation of abuse of authority, price collusion and corruption.
The Office of the Attorney-General (OAG) decided last year not to indict Apirak, as they said there wasn't enough evidence. Accusations of bias toward the Democrats and corruption were directed at the OAG from various sources because of it.
The NACC obviously also disagrees with the Office of the Attorney-General as, in the lawsuit filed yesterday, it claims Apirkak knew about the corruption in the purchase scheme. He authorized the opening of the letter of credit and committed Bangkok to the deal.
The deal itself would have been seen as suspect in so many other countries, so a little surprising it wasn't picked up on earlier. In the deal, which was a form of barter, the BMA agreed to buy fire trucks for the city in exhange for boiled chickens. But, the price for the 315 firetrucks and 30 fire boats Bangkok bought was an inflated price of 6.68 billion baht —  for vehicles no worth more than 3.5 billion at most. That's a heck of a lot of boiled chickens.
Only in Thailand, eh?