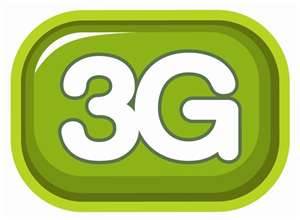 That Thailand's 3G auction has been the biggest joke of the year is obvious. Taking years longer than it should have done, even just to happen, the arguing and complaining about the 3G auction and the three telecommunication companies allowed to take part in it has been ridiculous. Now the 3G auction in Thailand actually did happen, has that shut up the dissenters once and for all? Of course not. Now they're bickering about the price of 3G slots, saying the telecommunications companies didn't pay enough and the results of it should be nullified. OH FOR GOD'S SAKE – SHUT UP!
After all, it seems everyone, except certain Thai politicians and members of Thailand's National Broadcasting and Telecommunications Commission (NBTC), is sick to death of hearing about the 3G auction and why it wasn't run properly. Honestly, we don't care!
We just want the damn service implemented, so we can actually join the 21st century.
As for Thailand's 3G auction, the results have not yet been certified. A couple of these fools in the NBTC as well as other 3G auction detractors are already going on about the need to nullify the results of the auction because of the low price, or to file lawsuits against the results of the auction.
You really do have to wonder where some of them got their education. as continuing to attempt to stop the implementation of 3G in Thailand because it doesn't meet their standards really does have to make them some of the dumbest people in Thailand.
Of course, as this is Thailand, one of the world's most corrupt countries, you can also guarantee that some of the people still bickering about the 3G auction results are doing so because they didn't make any money on the deal. After all, if corruption wasn't behind every business deal in the country, it wouldn't be Thailand now would it.