Thailand's Prime Minister Abhisit Vejjajiva Concedes Defeat in General Election to Pheu Thai and Yingluck Shinawatra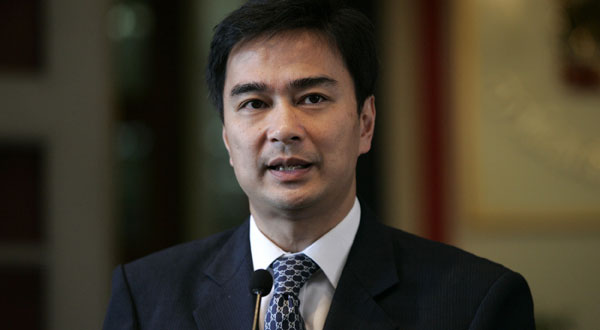 Just a few minutes ago, Thailand heard the concession speech of prime minister Abhisit Vejjajiva, on behalf of himself and his Democrat Party, in the country's 2011 general election.  Abhisit conceded defeat to the Pheu Thai Party and their prime ministerial candidate, Yingluck Shinawatra. Yingluck is the sister of Thaksin Shinawatra, who was ousted in an illegal military coup in Thailand five years ago and now lives in exile in Dubai.
Abhisit Vejjajiva and the Democrat Party were an unelected prime minister and government, put into office by a Parliamentary vote after the Constitutional Court removed the elected prime minister, Somchai Wongsawat.
After only two years governing, Abhisit called an election because of violent anti-government protests last year and demands from a large percentage of the country for a general election to be held.
The defeat of the Democrat Party and Abhisit was a foregone conclusion to many, although during the campaign Abhisit had always maintained polls showing Pheu Thai winning were not accurate.
Of course, Abhisit had to go out on a nasty, sour note, just like he has during the whole election. He mentioned, if the vote did not give 50% majority to Pheu Thai, then amnesty for Thaksin Shinawatra would not be given.
This statement alone says Abhisit and the Democrats will not be a constructive opposition party. Then again, they never have been.