Thais To Be Put in Prison For Twitter, Facebook Campaigning? Thailand Never Will Have A Democracy At This Rate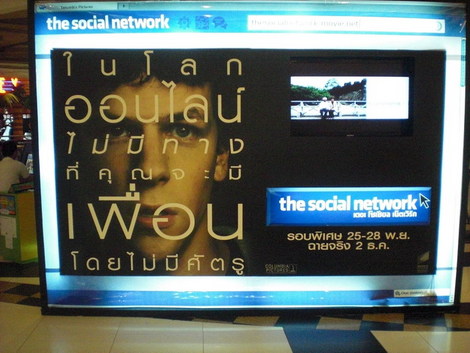 Being born in a developed country and a democracy, you don't realize how lucky you are until  you live somewhere like Thailand. A country that touts itself as a democracy but who's officials wouldn't know what one was if it bit them in the ass.
The latest proof Thailand is whacked when it comes to democratic values comes from the announcement Thais can be put in jail and fined if they post comments on Twitter or Facebook supporting their candidate in Sunday's general election after 6pm on Saturday evening. Democratic values? Freedom of speech in Thailand? Right. In an alternate universe.
Thai Election law says candidates cannot campaign after 6pm on the night before the election. That makes sense. Many developed countries have similar laws. But to ban its citizens from exercising their free speech rights by supporting their candidates on Facebook or Twitter is akin to Communist China.
According to a police spokesperson, 100 police officers will be monitoring 1,000 websites from 6pm Saturday night until after the election ends on Sunday. Amazing they have nothing better to do, isn't it?
Not surprising really though. Under Abhisit Vejjajiva, a Thai's right to free speech has been so severely eroded, Thailand is now listed as one of the world's worst countries for freedom of speech. And it just gets worse.
Thais Face Prison for Twitter, Facebook Campaigning on Election-Day Eve – Bloomberg
Thailand can no longer celebrate freedom of speech – The Nation