Thaksin Shinawatra Says Hopes to Return to Thailand in December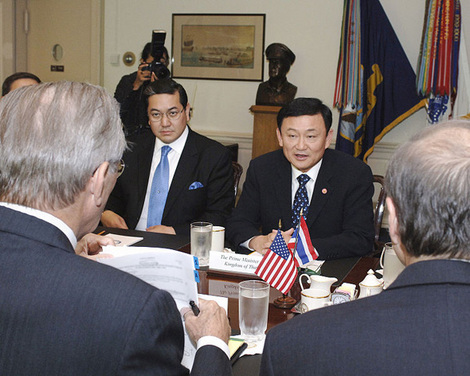 In news that will thrill Thailand's red shirt protesters and the Pheu Thai political party, Thaksin Shinawatra, Thailand's illegally ousted prime minister says he'd like to return to Thailand in December.  The reason? Thaksin's sister, Yingluck Shinawatra, is running for prime minister in July's general election and many polls indicate she will win.
However, Thaksin also says he does realize he will have to negotiate with what he terms his "powerful political enemies" in the country, before he attempts a return. He's currently been found guilty of corruption and was sentenced to a prison term. But, with much of Thailand believing him innocent or, at least no worse than anyone else in political office in Thailand, it's believed by many Thais his conviction was nothing more than politically motivated.
After fleeing Thailand once he was convicted, Thaksin has been living in exile in various countries. He's currently in Dubai, hoping he can get a general amnesty if his sister, and Pheu Thai, take political office.
Photo – Thaksin meeting with Donald Rumsfeld while still prime minister of Thailand – copyright US government, public domain