Third World Thailand Gives Somyot 11 Years in Prison for Lese Majeste (Video)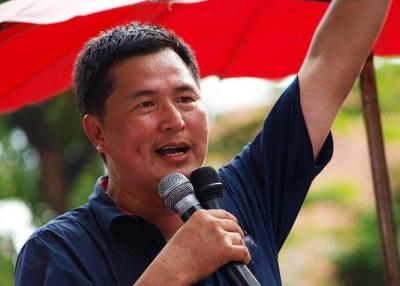 There's not much else you can say about Thailand when it comes to its judicial system and its lack of freedom of speech, except it is truly Third World and Thailand is truly a Third World country.
Why do I say this? Because yet again, a Thai court has given a Thaksin supporter jail time for lese majeste'.
Somyot Prueksakasemsuk, editor of Voice of Thaksin, was given 11 years in jail by a Thai court today for publishing two articles allegedly stating negative things about the Thai king.
Read the Bangkok Post article (linked above) to learn just how Somyot Prueksakasemsuk is yet another Thai who is the victim of human rights atrocities in Thailand.
Here's what Human Rights Watch has to say about Somyot Prueksakasemsuk's conviction. And yes, they are just as disgusted with the Thai court system as we are.