Twitter and Facebook Accounts of Thai PM, Yingluck Shinawatra, Hacked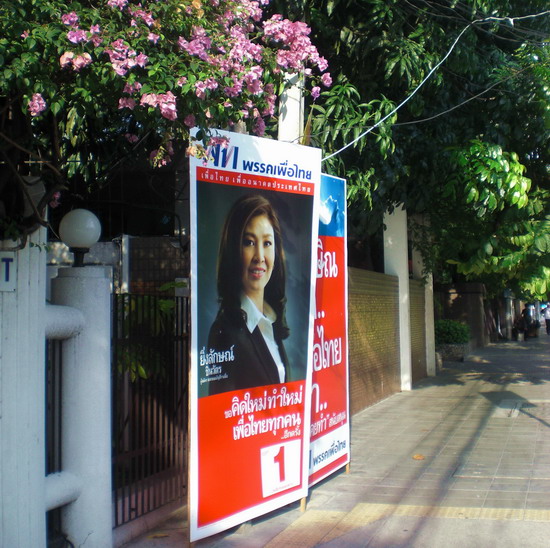 The Twitter account of newly-elected Thai prime minister, Yingluck Shinawatra, was hacked yesterday and seven tweets published that criticized Yingluck and her government. One of her Facebook pages was also shut down. An investigation has already begun, but the government is saying "influential sources" are working to discredit Yingluck's government.
While the Democrats never have been able to do anything fairly and with hard work, but seem to prefer to do it with illegal takeovers of the Thai government and shootings of Thai civilians, even to us, the hacking Yingluck's Twitter account, seems a bit too tame for them.
However, according to the Bangkok Post, government spokesperson Prompong Nopparit said there's a plan in place for the opposition to attempt to take down the elected Yingluck government (don't these idiots realize it will be civil war in Thailand if that's what they manage to do or, maybe they're so selfish and don't care about the Thai people, that that's what they want?) So really. Who knows?
The Bangkok Post reports that Prompong has said:  the nine-point conspiracy called for constant media attacks to discredit the government's policies, sympathetic civil servants to obstruct policy implementation and a call for civic groups and non-government organisations to protest against the ruling coalition.
And yes, as that's been the modus operendi of the Democrats, the PAD and any other groups affiliated with them for the last six years, it's not difficult to believe that's true.
Meanwhile, the hacking of Yingluck Shinawatra's Twitter account is being investigated and officials say those found to be involved will be prosecuted.