Want Bigger Boobs? Come to Thailand and Pay to Get Your Breasts Slapped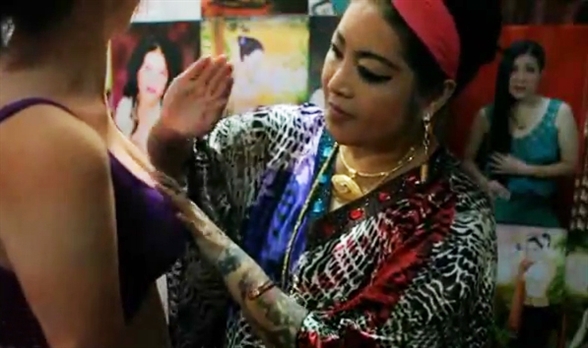 Thailand, long known for its inexpensive world-class plastic surgery is now hitting the world news again, this time as a place where you can get bigger boobs — if you don't mind getting them slapped, that is.
In Bangkok, a beauty salon practices breast slapping (and butt slapping) as a way to get bigger boobs and a firmer butt. The owner, known as Khunying Tobnom, has been slapping breasts to make them firmer and bigger for more than 20 years and she says she has great success. She also charges $600 a session, and recommends at least two sessions before you can expect to see any change.
The Thai Health Ministry even carried out a six-month study on the breast slapping and came to the conclusion, yes, it works.
Of course, Khunying Tobnom is also charging an absolute fortune for anyone who wants to learn how to slap breasts. For the course on breast slapping, she will only take 10 participants at a time, and you will pay over $333,000 (yes, you read that correctly) or over $150,000 for the face slapping course.
We would say, avoid the courses and just pay for a treatment, if having your breasts slapped floats your boat, that is.