We Didn't Get Paid to Post Yingluck Shinawatra's Photo, Did You?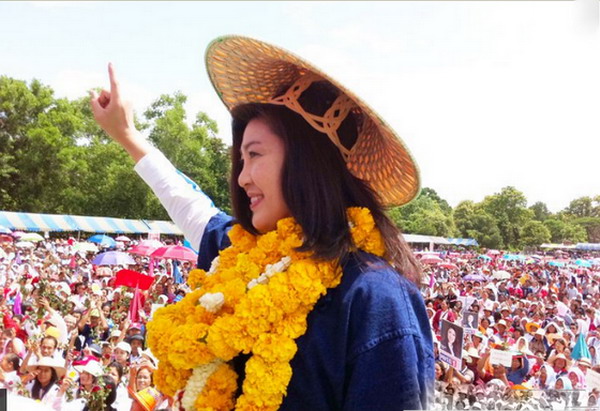 According to yet another crazy Thai news story (why do Thai authorities waste their time investigating this junk?) the Thai Journalists Association is looking into allegations Thai reporters have been given cash for publishing photographs of Yingluck Shinawatra, Pheu Thai's prime ministerial candidate
And where do they supposedly get this information from? An email message from somebody called "Wim" (presumed by some to possibly be Wim Rungwattanajinda, a Pheu Thai deputy spokesperson) saying journalists were "cooperating well" when given money and were publishing photos of Yingluck Shinawatra because of it.
Of course, anyone with any semblance of a brain knows this can be nothing more than a hoax. Just one more attempt by those against Pheu Thai to try to discredit the party and get them kicked out of the election.
Wim Rungwattanadjinda, the Pheu Thai spokesman, says he didn't send the email and that it's 'fake'. Yep. I must say I have to agree with that possibility.
At Tasty Thailand, meanwhile, we've been posting photos of Yingluck Shinawatra. Why? Because we like her. Did anyone pay us to post her photos? Well, let's face it, if they had we'd be eating out a lot more than we have in the last few weeks.
Seriously, maybe Thai society should start worrying about its real problems instead of investigating junk 'evidence' created to do nothing more than keep Pheu Thai from winning the election. Newsflash. They're gonna.
Photo copyright – Yingluck Shinawatra/Pheu Thai
Reporters face probe over Yingluck photos – Bangkok Post