Soob Khoo Ku Loke (สูบคู่กู้โลก): Funny Sci-Fi Comedy Movie (Video)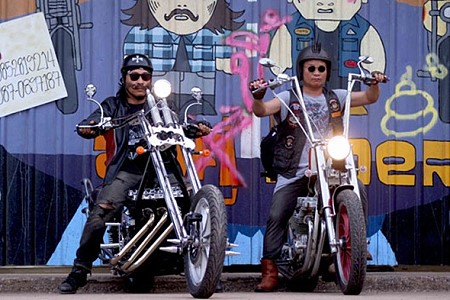 Here's a quick movie tip for anyone who likes Thai comedies. Soob Khoo Ku Loke (สูบคู่กู้โลก), a new Thai movie just released in early November that tells the story of two unlikely heroes who come across a space alien and have to save the world from him and his kind and it is hilarious funny.
Soob Khoo Ku Loke stars my two favorite Thai comedians Mum Jokmok and Nakorn Silachai and was directed by Narubody Vejakam.