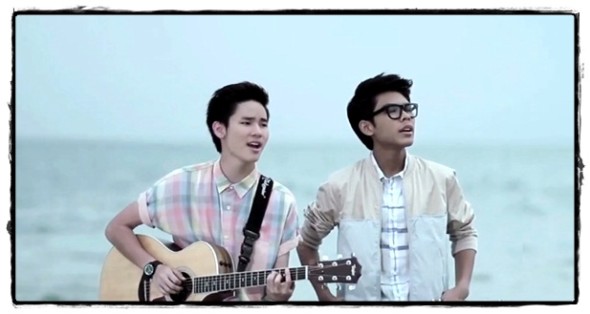 Thai pop duo Split sings I Turned (แค่หันมา) — it's so pretty
The Thai singing duo Split is becoming incredibly popular in Thailand at the moment, part of which could be to do with their current YouTube success.
One of the songs I hear every time I'm out and about in Bangkok is a new Split song called I Turned (in Thai แค่หันมา or Khae Han Ma), which is the single from their new album, and it really is pretty.
Watch the official video for Split's แค่หันมา below and you'll see what I mean. You can download it, by the way, from the Kamikaze website for just 29 baht (just less than a buck).