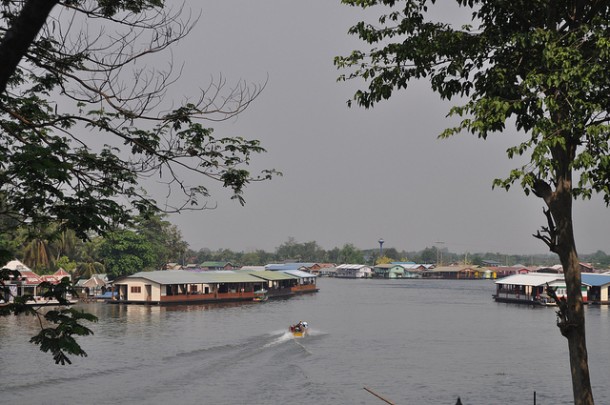 A minor 2.3 earthquake hit Kanchanaburi province just before 12pm this afternoon, but there have been no reports of casualties or damage. Friends I called to find out more simply said they hadn't even felt it so, at 2.3 this earthquake didn't cause much of a shake.
However, unbeknownst to many in Thailand, the Kanchanaburi area not only gets a fair number of earthquakes every year (around 450 since 1983), many living in the area worry about a larger earthquake hitting due to the number of large dams in the vicinity.
There are two major faults in the vicinity of Kanchanaburi, the Three Pagodas Fault and the Sri Sawat Fault, both of which are very active fault lines. If a major earthquake was to hit along these faults, there is a strong likelihood of structural damage to dams meaning the subsequent damage and loss of life around the Kanchanaburi area could be significant.
Luckily, today's earthquake was just a mini one. Kanchanaburi is about an hour north of Bangkok, Thailand's capital city.