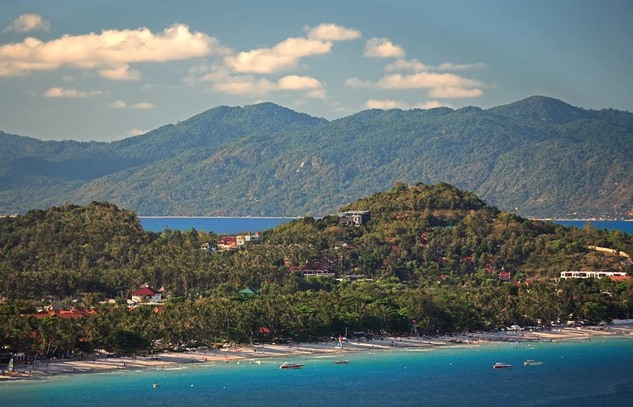 As the government of Thailand's panic over Covid-19 continues, at least 40% of Thailand is now to be locked down for the next two weeks but likely even longer.
This after the Centre for Covid-19 Situation Administration (CCSA) announced today they have extended the current lockdown in Bangkok and 12 other provinces for two more weeks beginning on Tuesday, August 3rd, 2021.
The organization has also added 16 more provinces to its list of 'red zone areas'. (see list below)
This means at least 40% of Thailand will be in lockdown from August 3rd through at least August 18th.
It also means all 77 Thai provinces are now experiencing some kind of restriction due to government policy over Covid-19. Some much worse than others.
The red zone areas affected also produce approximately three quarters of Thailand's GDP, which is likely to negatively impact the Thai economy even further than has already been affected by several government lockdowns and a 16-month long border closure to international tourists.
Of course, not content to all but destroy Thailand's economy for another two weeks along with the mass unemployment that will result, the CCSA is already saying Thais can pretty much expect these lockdowns to continue through at least the end of August.
Possibly even longer.
Lockdowns are also mandatory for both the vaccinated and unvaccinated in all dark red zones. (continue reading article below…)
KKP Research says 3-month lockdown in Thailand only way to get Covid under control, but admits will further destroy economy
A curfew between 9pm and 4am in of these zones will also be in place beginning on Tuesday, all public transportation will be stopped during curfew hours, dining in at restaurants will continue to be banned, and all stores must close.
The only exception to these mandatory store closures are supermarkets, pharmacists and medical equipment suppliers.
Restaurants will also no longer be allowed to provide pick-up services, but instead will only be able to sell food via delivery services.
An enormous boon for delivery services, but coming economic devastation for tens of thousands of small restaurants all over Thailand, and a problem for millions of people living outside delivery zones.
All public parks, swimming pools and beaches are also required to close — this even though studies now show fresh air and the resultant increase in Vitamin D is likely to cause people to experience less severe Covid symptoms than those stuck indoors with declining Vitamin D levels.
Meanwhile, the 16 new provinces to be added to the 'dark red zone' are:
Ang Thong
Nakhon Nayok
Nakhon Ratchasima
Kanchanaburi
Lop Buri
Phetchabun
Phetchaburi
Prachuap Khiri Khan
Prachin Buri
Ratchaburi
Rayong
Samut Songkhram
Saraburi
Sing Buri
Suphan Buri
Tak
The Thai provinces with the least restrictions, and where most things are carrying on as close to normal as is possible are:
Bueng Kan
Krabi
Mae Hong Son
Mukdahan
Nakhon Panom
Nan
Phang Nga
Phayao
Phrae
Phuket
Surat Thani
Meanwhile, remember, mandatory prevention measures against Covid-19 should never ever ever cause more harm than the threat from Covid-19.
Unfortunately, with this now extended lockdown in more than 40% of Thailand, this is exactly what will happen.