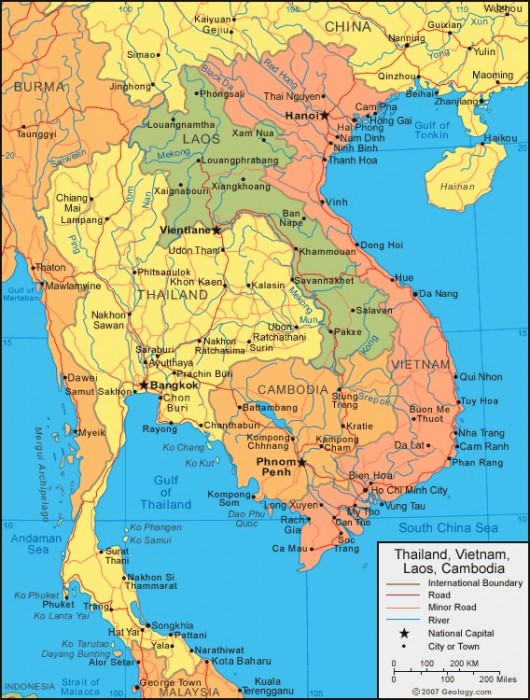 Those Asian earthquakes just keep on coming. Earlier on this evening, another earthquake hit Asia, this time a 6.8 magnitude earthquake in Burma's north eastern region, pretty close to Chiang Rai, Chiang Mai and Mae Sae in Thailand. One casualty has been reported in Mae Sai, Thailand, so far but this is as yet an unconfirmed casualty, according to the BBC.
The quake was felt in Thailand as far south as Bangkok, 700 kilometers away, with some people in the downtown Bangkok areas of Asoke and Sukhumvit saying they felt buildings sway.
In northern Bangkok, where I live, my lights went out for a few seconds, which was around the time of the quake, so likely connected.
As far as news out of Burma, the area of Burma where the quake's epicenter lies is sparsely populated, so it may be a while before reports come out of any damage, injuries or deaths.In Bangkok, so far, it seems as thought people in higher buildings felt the quake, whereas those in houses, townhouses or on the streets didn't feel much of anything.
Let's hope Burma didn't sustain too much damage, as it's still struggling to recover from the cyclone that hit a couple of years ago.