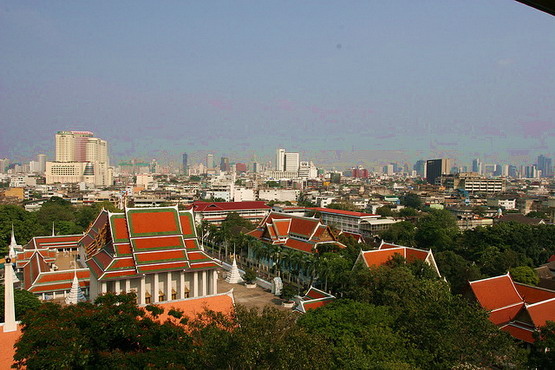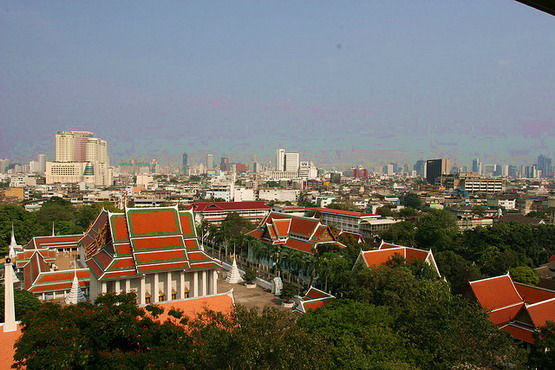 If you watch the news, you can be forgiven if you think most of Bangkok is now under water.
While the Thai news media is showing nothing but fast-moving floods in Bangkok streets, and CNN and the BBC would have you believe places like the Grand Palace are under eight feet of water, none of it is true.
In fact, as of almost 11:30PM on Friday, October 28th, 2011, around 95% of Bangkok is still completely flood free.
Areas under some flooding include Don Muang, parts of Vibhavadi-Rangsit road north of Laksi, and a portion of the Rangsit area itself. A few areas around the Chao Praya near the Grand Palace and in Thonburi havealso  had flooding, but as the high tide dissipates, much of the flooding has gone with it.
Sai Mai has flooding, but it is not all of Sai Mai and, it is not meters deep, yet.  Thawee Wattana also has flooding. In every area that is flooded though, flood waters are usually higher by the klongs (canals) than they are several streets away.
Also, don't forget, some areas of the city that flooded several days ago have either already drained or the water has lessened considerably.
Remember too, Thais have a different idea when they use the words "naam tuam" (floods) than westerners do.
While westerners may use flooding to talk about water as high as one meter or more, Thais will use "naam tuam" when there's just a couple of inches on the ground.
Meanwhile, high tide is through the 31st October, so some areas of Bangkok with floods already are expected to worsen and other areas with no flooding may experience some. Areas within a block or two of the Chao Praya may also experience floods.
Of course, here at Tasty Thailand, we are not minimalizing the situation.
People in some northern areas of Bangkok are under an inordinate amount of flood water and it is incredibly sad. The reality about Bangkok's floods, though, is many people would rather pass on gossip, rumor, panic and lies, rather than spend a couple of minutes finding out that whatever misinformation they are spreading about specific areas in Bangkok flooding simply isn't true.
For most of Bangkok, don't panic until you need to. And take with a grain of salt what someone on Twitter says.
At the moment, 95% of Bangkok is still flood free.