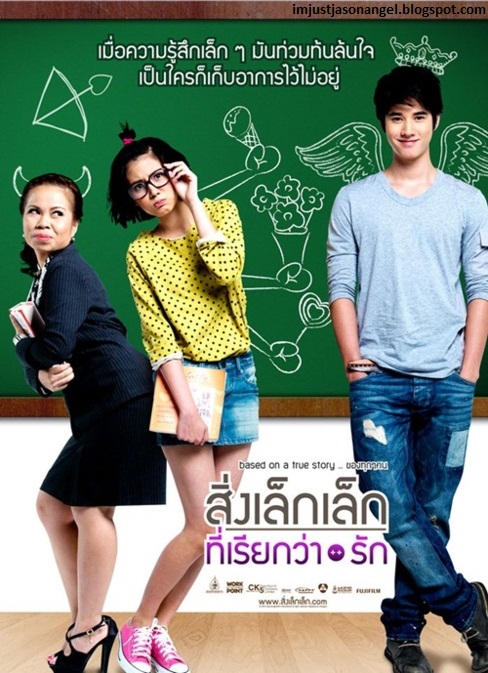 Thai movies, I think, are some of the best in Asia. Often with beautiful cinematography, cute guys and girls, fascinating storylines if you want to learn more about Thai culture and some extremely funny moments, Thai movies are wonderful to watch at home, curled up on the sofa with some popcorn.
One Thai movie I watched this week, and just have to recommend, especially if you're female and under the age of 30, is "A Crazy Little Thing Called Love". Released in 2010, A Crazy Little Thing Called Love tells the story of Nam and how much she loves the cutest boy in her class, Shone.
The story starts when Nam (Pimchanok Luewisedpaiboon) is around 14 and falls in love with Shone (Mario Muarer), a boy a year older than her. P' Shone is a photographer, footballer and all-around nice boy, while Nam is the ugly duckling in the school. But, as much as it seems she doesn't stand a chance, Nam isn't giving up too easily.
An incredibly cute movie with extremely likeable characters, "A Crazy Little Thing Called Love" is available on DVD on many of the larger online DVD sellers.