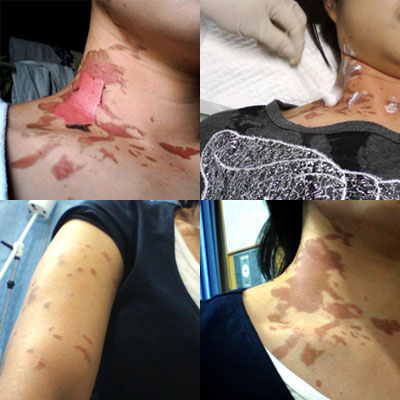 Acid attacks are nothing new in Bangkok, Thailand. Three Bangkok acid attacks were reported late last year, all perpetrated against foreign tourists, but this year the attacks seem to be growing and, as of now, it looks like the new targets are Thai women.
Five acid attacks have been reported to Bangkok police in the last couple of weeks, with most of the victims saying they were sprayed by two men on a motorbike and one that the attack came from a passing tuk-tuk. The attacks happened early in the evening outside Central Ladprao, at Ratchprasong intersection, Victory Monument, Pratunam intersection, and one at the Saphan Kwai bridge near Big C on Pahonyothin.
Police  have no leads so far, but are asking the public to remain vigilant.
The attacks seem to be random in nature, with none of the victims saying they had conflicts with anyone. All seem to be reporting the same thing, though.
They were walking along a street when they felt liquid on their face or body and realized it had been sprayed from a spray bottle from a vehicle carrying one or two men. All the attacks happened between the early and late evening, with one woman saying she was attacked twice within 20 minutes.
Doctors who have treated the women say the burns they received on face and body were from some type of chemical.