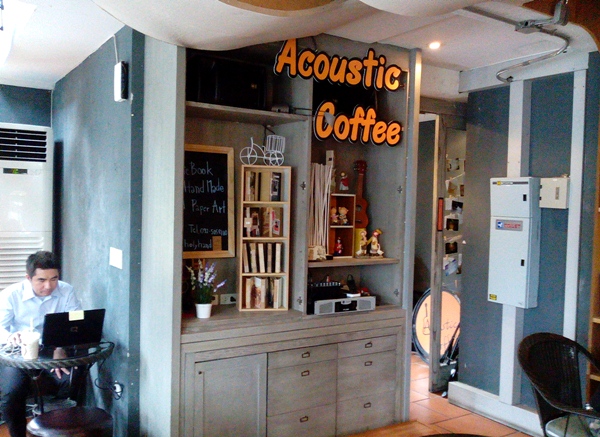 A couple of years ago, I discovered a new independent cafe in northern Bangkok called 'Acoustic Coffee' – a cafe that's only a few blocks from my house. A friend and I found it a couple of days before it actually opened, as we were looking at apartments in the building behind it. We both commented how cute it looked and then….. never went back.
Fast forward two years, and I finally returned to Acoustic Coffee on Pahonyothin Road at the recommendation of someone else I know in Bangkok. This time I discovered an incredibly busy, stylish and comfortable coffee shop that serves not only decent coffee, tea and fruit juice drinks but also a small menu of meals, cakes and desserts.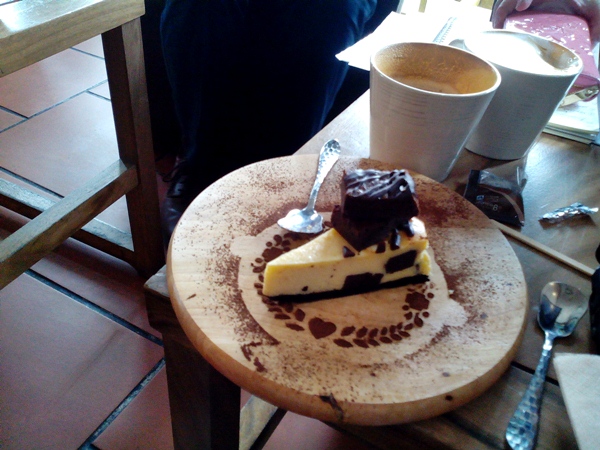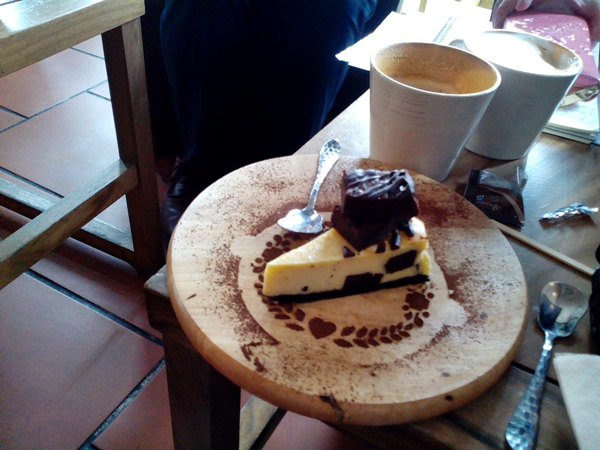 What's even better about Acoustic Coffee is how many hours it's open. From 7am to 11pm, Monday through Saturday, and on Sundays from 10am.
Perfect for someone like me who works online, or for anyone who just enjoys being able to hang out in a coffee shop without being glared at by the owner because you're taking too long to finish your drink.
You'll also find excellent (and free!) Wi-Fi internet, comfortable seating, lots of tables that are perfect for setting up a laptop, plugs you can plug into if your battery runs dead and, a couple of nights a week, live music – hence the name of the cafe.
I'll be spending a lot more time at Acoustic Coffee from now on. That's for sure.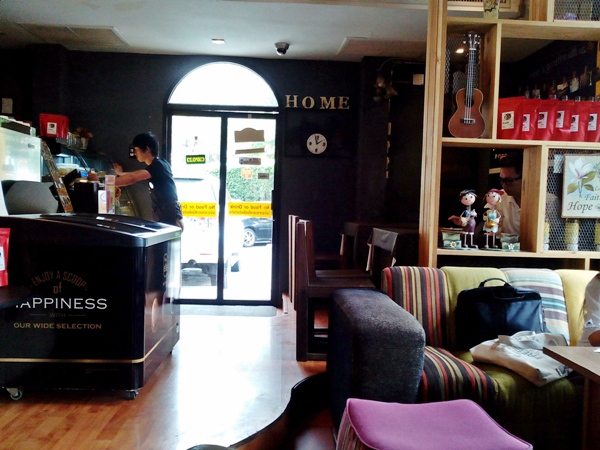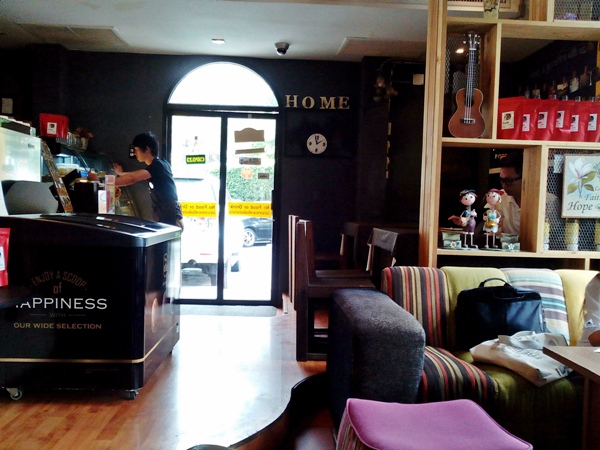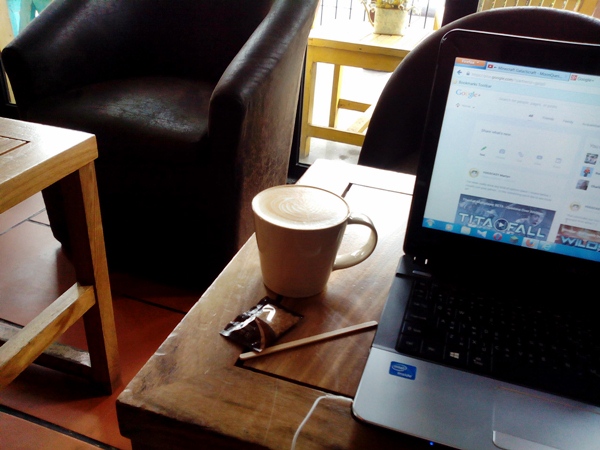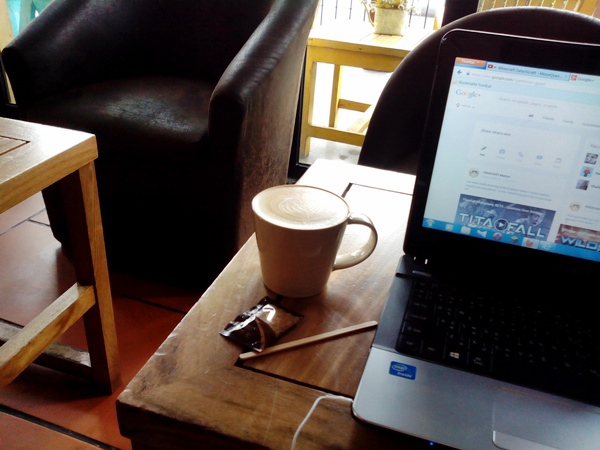 Acoustic Coffee is at 1859 Pahonyothin Road. The easiest way to find it is to get to Major Ratchayothin mall on the corner of Ratchadapisek and Pahonyothin roads and then, staying on the same side of the street as the mall, walk in the direction away from the Elephant Building (you can't miss it – it's a massive building shaped like an elephant that should be right behind you) for about two blocks.
Acoustic Coffee looks a bit like an Italian villa and will be on your right hand side.