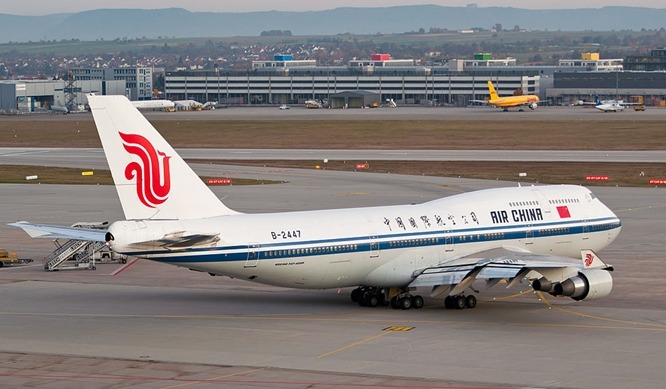 Air China expands routes to Bangkok due to increasing popularity from Chinese tourists
If you have been in Bangkok in the last few years, you will have noticed an enormous increase in the number of Chinese tourists.
So much so, several airlines have increased the number of flights between China and Bangkok as demand for their services soared.
Air China is the latest company to add a new route between China and Bangkok — this time between Chengdu and Bangkok. The increased service will go into effect from February 12th this year, and will consist of one flight per day, both outbound and inbound.
The flight from Chengdu to Bangkok will depart at 2.40pm Beijing Time. It will arrive in Bangkok at 5pm local time. The return flight will depart from Bangkok at 6pm Thailand time, and arrive in Chengdu at 10.15pm local time.
The new Air China route is not the first route the airline flies from a Chinese city to Bangkok, of course. The airline also has daily flights from Hangzhou to Bangkok, Tianjin to Bangkok, and Shanghai Pudong to Bangkok.
Thailand is now one of the most popular destinations for Chinese tourists, with close to 10 million arriving in the Land of Smiles in just 2017 alone.
The number of Chinese tourists to Thailand has been increasing annually for many years as more Chinese become affluent enough to be able to afford international travel. As more Chinese return home from Thailand and tell friends and family what a wonderful holiday they had, even more Chinese want to come and see for themselves.
That is why this Air China expanded route is likely to be one of many many more.
As for Air China, it has been known for many years as an airline that is not particularly safe, especially after its four fatal accidents between 1994 and 2002 — one of the largest numbers for any one airline in the world — and after many other non-fatal incidents.
Since then, however, the Chinese airline has made massive improvements to its safety practices, and so has not experienced another incident since a fire on board one of its aircraft soon after landing at Japan's Naha Airport in Okinawa in 2007.