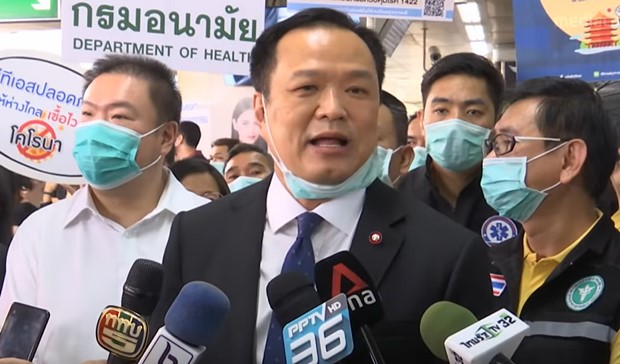 Thailand's Public Health Minister Anutin Charnvirakul has made another offensive statement about the coronavirus in Thailand.
His latest offensive statement was in response to a question from reporters about medical personnel being protected from contracting the virus, after 11 of them have tested positive for the coronavirus.
Anutin responded, ""As far as I know from a report, no doctor has been infected while they were treating Covid-19 patients".
He then went on to add, "We're not happy with some health personnel who do not take good care of themselves. They should have set an example for others".
In other words, a statement that blamed medical personnel themselves for contracting the virus.
Medical personnel who are working long hours on the front lines in Thailand treating people with the coronavirus. Some of whom are severely ill.
As with every offensive statement Anutin has made over the last few weeks, Thais immediately took to social media to criticize him and oppose what he said.
Hours later, the Thai Public Health Minister appeared on social media with a video apologizing for what he said. Long after the damage had already been done.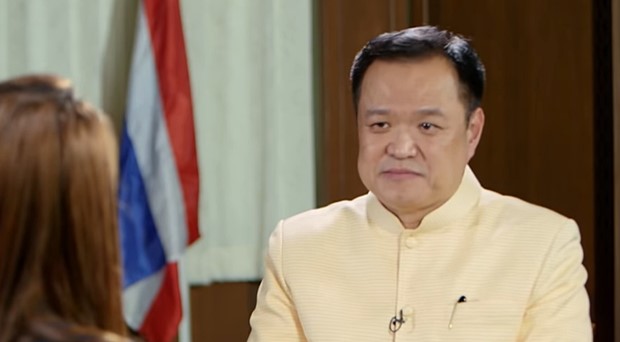 Of course, this is not the first offensive statement Anutin has made about the coronavirus in Thailand.
In recent weeks, he has also criticized foreigners who refused to accept or wear face masks.
He made that statement even though health authorities worldwide have stressed there is no need to wear a mask unless you are infected with the coronavirus as masks are not effective in preventing people from contracting it.
During that rant directed at reporters while he himself handed out masks at a Bangkok BTS station, Anutin suggested any foreigner refusing to wear a mask should be kicked out of Thailand.
Hours afterwards, he was forced to recant what he said due to pressure on social media from Thais and non-Thais alike.
In early March Anutin, who is also Thailand's Deputy Prime Minister, was forced to shut down his Facebook page after he wrote a post stating any foreigner arriving in Thailand from certain countries would be forced to self-quarantine for two weeks.
Government officials later announced that this was not the case.
But, being Anutin, someone who does not seem able to open his mouth without inserting his foot, that didn't shut him up either.
Instead, he was back just a couple of weeks later saying the foreigners he had seen on a visit to Chiang Mai were "dirty Europeans" and posed a virus risk to Thailand.
It is not just Thais that are concerned about the erratic and offensive statements being made by Anutin either.
Three days ago, in the video from Singapore's Channel News Asia below, Anutin was grilled by the CNA reporter about "inconsistent statements about quarantine" and other coronavirus-related issues in Thailand.
In other words, while it is obvious Anutin is under a lot of pressure due to the mounting coronavirus situation in Thailand, one has to wonder how long it will be before Prime Minister Prayut realizes how much damage Anutin is causing both nationally and internationally, and replaces him with someone who is it not so offensive and tactless?