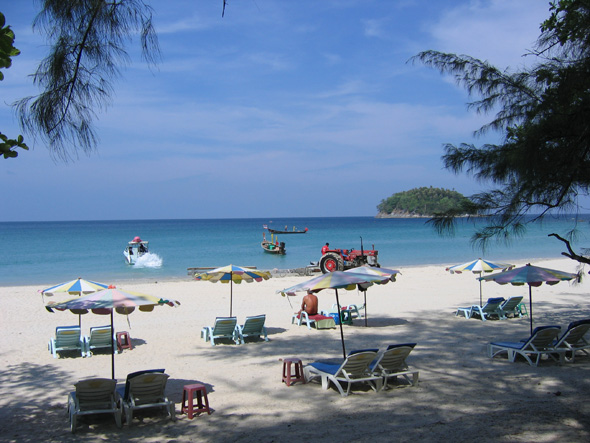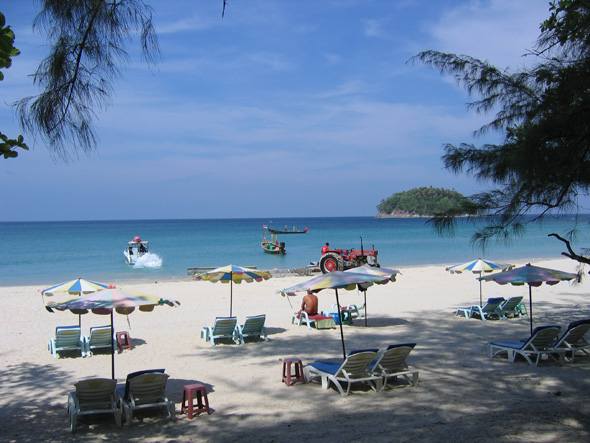 Arizona State University student, Joshua Stone, age 21 was confirmed dead in Phuket, Thailand on Thursday after his body washed up on a Patong beach. He had gone swimming late at night with other young ASU students on Tuesday night and had drowned. It looks like Stone had sadly done what many who visit Phuket do, and mistaken the beautiful tropical Thai island as a safe place to swim. Unfortunately, much of the time it's not.
Phuket is one of the most dangerous places in Thailand for swimming, especially at night, as the area has strong currents and riptides. I've swum off Karon and Kata beaches in Phuket many times, and have come in from the water after being pulled out too quickly by the currents. That was during the day and close to shore. At night, when the darkness makes the area confusing and when you cannot read warning signs, Phuket becomes an even more dangerous place for unmonitored swimmers who don't often realize how far out they suddenly are.
The Thai authorities, sadly too, seem to be mistakenly more worried about tourists not going to Phuket if they hear the ocean is unsafe for swimming than about saving the lives of tourists already there.  So they tend to downplay the dangers, or at least don't warn people about them well enough. It's also rare to see lifeguards on Phuket beaches, which is another reason to avoid swimming in the ocean there.
Joshua Stone isn't the only person who has drowned off Phuket this year.  There have been at least three other drownings of two foreign tourists and a Thai national.
Phuket is one of my favorite places in Thailand and is a gorgeous place for a holiday. For those of you planning a holiday there, however, I recommend saving your swimming in Phuket for the hotel swimming pool and just using the beach for sunbathing or having a stroll on. It's much safer that way.
Meanwhile, my condolences to the family of Joshua Stone, who was far too young to have that tragic of an end.